The What, When, and Why of Equine Insurance
By: JoAnn Maynard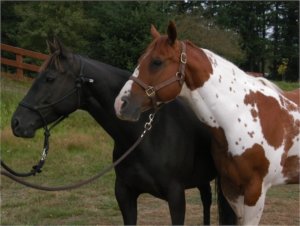 Most horse owners understand the danger of being physically hurt while working with their horse, but many are unaware of the danger to their pocket book if their horse should cause physical harm to another person or their property. In most cases anytime your horse injures someone else you can be held liable for their medical bills, lost wages and pain and suffering claims. Today's medical costs and fees for litigation make a person wonder if owning a horse is really worth risking one's assets. While I don't wake up in the morning and make plans around the possibility of getting sued, it is important to be aware of this issue and the ways to manage risk. 
The first thing most people say is that my friend, neighbor or family member would never sue me over my horse hurting them. You may be correct, but the doctor and hospital or their medical insurance carrier will. Your friend, neighbor or non-household family member cannot stop them from doing so. This is called ―subrogation. This is a legal term built into all insurance that allows the insurance carrier to sue anyone responsible for injuring their insured so they can be reimbursed for the resulting bills. The health insurance companies, as well as your local hospital, are really good at this. How can the average person defend himself and protect his assets from an insurance company attorney?
First, post the equine property danger signs around your property just like the ones you see posted at most stables and fairgrounds. There is a good reason why your local fairgrounds post such signs. This is an easy and inexpensive way to help prevent and defend against such claims.

Second, if you are a homeowner or have a renter's insurance policy check to see if your insurance policy covers equine liability. Most, but not all, do as long as you only use your horses and property for your personal use and no money is taken for boarding, riding, or use of your property. This includes selling, breeding, pasturing, or training of any kind. Most homeowners have liability limits available of up to $500,000 for approximately $30 a year for personal liability. In most cases, once you take money for any of the above you void your policy.

Third, ask your insurance agent about an umbrella or excess liability policy. This covers you for additional liability insurance of $1,000,000 over your homeowners insurance. In most cases it costs as little as $15.00 dollars a month. You may never need it but if you ever have a frivolous lawsuit or a true liability claim your insurance carrier will defend you, pay claims made against you and protect your hard earned assets from being taken.
If you receive any money for any equine activity you can purchase an equine farm policy. In most cases it is about the same as a regular home policy or at most 15% more than a standard homeowner's policy.
Each insurance company will have different coverages and exclusions so contact your insurance agent to find out what your policy does and doesn't cover.
A word of caution: Some insurance carriers limit the number of horses they will accept on a homeowner's policy and in some cases if your insurance company does not know you have horses they may not renew your policy and you may need to change carriers for your home insurance. Be truthful about your horses, otherwise you will be paying for insurance that will not cover you when you need it the most.
Again, talk to your personal insurance agent for details of coverage on your policy because coverage and rules on covering equine activities varies widely between insurance companies. 
About the author: JoAnn Maynard is an avid amateur rider and has over 20 years of experience in the insurance industry. She specializes in Equine Insurance Coverage and offers free seminars. Contact her through JoAnn's Insurance LLC 1338 Commerce Ave #108 Longview WA 98632 (360)636-5000.
Disclosure statement: This article is not meant to be legal advice or represent any particular company's coverage. Check with your insurance carrier for details on your home policy.
Published August 2011 Issue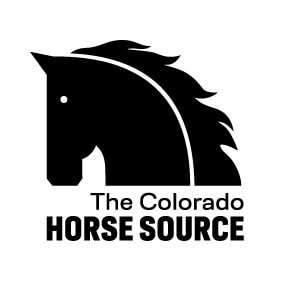 The Colorado Horse Source is an independently owned and operated print and online magazine for horse owners and enthusiasts of all breeds and disciplines in Colorado and surrounding area. Our contemporary editorial columns are predominantly written by experts in the region, covering the care, training, keeping and enjoyment of horses, with an eye to the specific concerns in our region.