March 10th, 2016:  Bluebonnet Equine Humane Society is now accepting entries for the Bluebonnet Rescue Horse Training Challenge.  Last year, 24 Professional and Non-Pro trainers competed and $10,000 in cash prizes were awarded in three divisions thanks to generous private and corporate sponsors, including The John P. and Mildred O. Hildebrandt Foundation and Burleson Equine Hospital.
In the Pro Division, Riva England of Rockwall took first place and a $4200 cash prize. Jennifer Matthews Williams of Waco took second place and a $2,100 cash prize. Jodi Brassard of Austin came in 3rd, taking home $1,050. Additional cash prizes were awarded in the Foster (Novice) divisions.
BEHS is pleased to announce that the competition will again offer $10,000 in cash prizes plus added prizes in all divisions for 2016.
The Bluebonnet Rescue Horse Training Challenge is a competition in which volunteer foster homes and professional trainers work with a Bluebonnet Equine Humane Society foster horse for four months (horse pickup starts June 15th) and compete in the Challenge at the 2016 Bluebonnet Horse Expo on October 22, 2016 at the Travis County Expo Center in Austin, Texas.  Challenge Coordinator Stephanie Harvey says, "2015 was a wonderful success, with very talented trainers competing and many horses finding their forever homes. We're very excited about 2016!"
The goals of the Challenge are to:
Introduce the public to talented rescue horses
Showcase the training abilities of Bluebonnet foster homes and trainers
Produce horses who are ready to go to work for their adopters
This year, we are also adding a new Youth Division and hope to showcase the horsemanship and talent of our wonderful Texas youth!
This year's event includes offering the following divisions:  Professional Trainer, Foster Horse Under Saddle and Foster Horse In-Hand.  The Foster Divisions are open to youth and adults ages 12 and up. Horse/handler teams will compete over obstacles and in a freestyle competition on October 22.  All horses will be offered for adoption to pre-approved adopters that day.
"The Training Challenge is an awesome event," comments Bluebonnet Equine Humane Society President Dr. Jennifer Williams. "It allows trainers and foster homes to show off their skills, and the horses gain valuable training that will help them find adopters.  This event grows to help more horses each year!"
BEHS is still seeking sponsors for this event.  Sponsors help cover the cost of putting on the event, including prize money.  Sponsors will make a huge difference in the lives of these horses and help them find wonderful homes.  Sponsors also receive various benefits, and sponsorships start at just $25
For more information, please contact Stephanie Harvey at 512-567-5994 or [email protected].
This article sponsored by: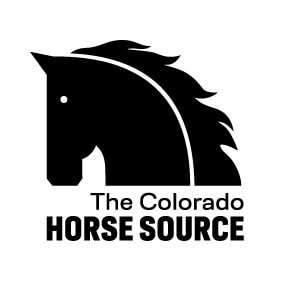 News from the horse industry. Sharing today's information as it happens. The Colorado Horse Source is not responsible for the content of 3rd party submissions.