Dripping Springs, Texas — Learn the successful steps of Trick Training your Miniature from Master Trick Trainers of Imagine a Horse. These learned behaviors, responses and actions are keyed for practical as well as therapeutic and entertaining purposes.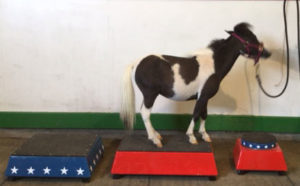 Miniature horses are a whole lot of fun to train! These little guys are whizzes at learning and often catch on faster than their full sized equine cousins, the breeds we ride. Minis come equipped with a large sized curiosity and can be very food driven. This makes them especially trainable using the Imagine A Horse Positive Reinforcement Program that highlights the introduction of mini sized treats awarded at key moments in the beginning of the training process. We've found that Manna Pro Bite-Size Nuggets work perfectly for our minis.
Because they are generally bold, plucky and good natured, miniature horses often find ways to "train" themselves, which as every horse owner knows, is an innate talent that can be used to achieve great wonders.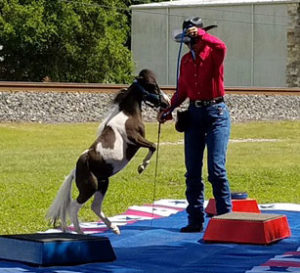 Miniature horses are well suited for therapy work and a well-trained mini is a welcome addition to many therapeutic settings. The same can be said for minis as adorable entertainers. They carry all the magic and mysticism of large horses in compact, very portable bodies.
In our special two day weekend camp, you will learn successful steps to capture and hold the attention of a miniature horse or donkey that can then be further shaped to become learned behaviors, responses and actions keyed for practical everyday handling, as well as therapeutic and entertainment. We start small (pardon the pun) and work our way to greatness in easy to comprehend activity modules that focus on trick training techniques honed through decades of applied research and work with horses of every aptitude and size.
List of topics to be covered:
How and why of Pedestal Training
Retrieving the frisbee, ball and other objects
The Bow, Lie Down and Sit Down
The Salute
Hind Leg Walk
Spanish Walk
Ground Driving And more
When: April 1 & 2, Saturday and Sunday.
Time: We begin breakfast (included) at 8:15 a.m. and end at 5:00 p.m.
Where? Imagine A Horse, Red Horse Ranch, Dripping Springs, Texas 78620
What to Bring? Students can bring their own mini, or not (we train the student so they can train their horse).
Included with tuition: Breakfast and lunch, both days and a signed copy of our hardback training manual "The Trick Horse Companion" which we will use as a course guide.
Price: $625
You will work with miniature horses provided by Little America Miniature Horses. You are also welcome to bring your own mini as well, limit one per camp participant please.
Register on line here. (http://www.imagineahorse.com/shop/pay-for-board-clinic/) A payment of $250, non-refundable, will secure your space with a balance of $325 due before we start (Paypal, cash or check).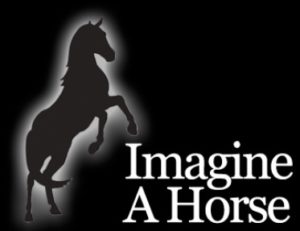 Since 2001, Allen Pogue and Sue De Laurentis of Imagine a Horse have brought Enlightened Trick Horse Training around the globe to those seeking a deeper, humane, comprehensible and more interactive experience with their own horses.
A recent mini project was a mini donkey named Ben. His owner says: "Ben is the perfect Ambassador for Miniature Donkeys. He is a real star and has appeared on television, performing in opening ceremonies for events, doing parades, playing with physically and mentally challenged youth, and more. He was trained at Imagine A Horse by Allen Pogue. Ben is a hit everywhere he goes and will work for and with anybody."
For more information or to register: http://www.imagineahorse.com/trick-horse-training/mini-horse-camp/
Contact: Sue De Laurentis sue@[email protected]
This article sponsored by: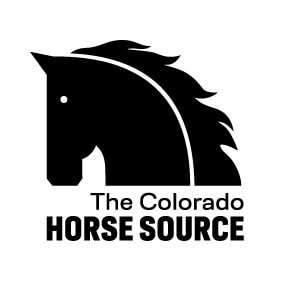 News from the horse industry. Sharing today's information as it happens. The Colorado Horse Source is not responsible for the content of 3rd party submissions.