May 29, 2018 – Columbus, OH – The Interscholastic Equestrian Association (IEA) is pleased to announce that the National Reining Horse Association (NRHA) has renewed partnership with the IEA through 2020. The affiliation began in 2010.
Importantly, the NRHA will continue as the title sponsor for all reining competition and co-host of the IEA Western National Finals held at the NRHA Derby in Oklahoma City, Oklahoma. In addition, to show its ongoing commitment to the IEA, the NRHA will be the title sponsor for the newly established IEA Western Semi-Finals being held this year in Harriman, Tennessee and Findlay, Ohio. The NRHA will continue to provide outstanding prizes such as Morrison Bronze and Pewter trophies to the National Finals, as well as a variety of awards at all three finals competitions.
The Association will also continue to provide a complimentary associate NRHA membership to all IEA western members.
"The NRHA leadership understands the importance of bringing young riders into equestrian sport and our affiliation with the NRHA over these eight years has been nothing short of spectacular. The organization provides memberships and awards to our young riders, but as important, the management team are great collaborators with the IEA leaders and coaches. In fact, Gary Carpenter, NRHA Commissioner is a valued member of the IEA Board of Directors. We so appreciate our association at every level," stated Roxane Durant, IEA Co-founder/Executive Director.
"NRHA is excited to continue its relationship with IEA and as the title sponsor of the IEA Western Semi-Finals and the IEA Western National Finals. IEA has clearly established themselves as a fantastic point of entry for middle school and high school aged equine enthusiasts, so partnering with them provides NRHA an unparalleled opportunity to introduce them to our great sport while being in a very visible light." stated Hayley Eberle, NRHA Manager of Marketing & Outreach, "Being able to see the young athletes grow as riders is always exciting and we hope that they will continue to stay connected with the sport of reining after they have left IEA."
About IEA:
Now in its 16th year, the IEA has nearly 14,000 members across the United States riding and coaching Hunt Seat, Western and Dressage disciplines. The non-profit (501.c.3) IEA was organized to promote and improve the quality of equestrian competition and instruction available to middle and secondary school students and is open to public and private schools and barn teams. There is no need for a rider to own a horse because the IEA supplies a mount and tack to each equestrian for competitions. Its purpose is to set minimum standards for competition, provide information concerning the creation and development of school associated equestrian sport programs, to generally promote the common interests of safe riding instruction and competition and education on matters related to equestrian competition at the middle and secondary school levels.
For more information, please visit www.rideiea.org
About NRHA:
Founded in 1966, the National Reining Horse Association is a nonprofit association dedicated to promoting and encouraging the development of and public interest in the sport of reining. The focus is on developing and maintaining suitable standards of performance and judging and in providing a fun filled, family-oriented atmosphere.
Interscholastic Equestrian Association
IEA Membership Office
877-RIDE-IEA
Check out more photos and updates on our social media pages.
This article sponsored by: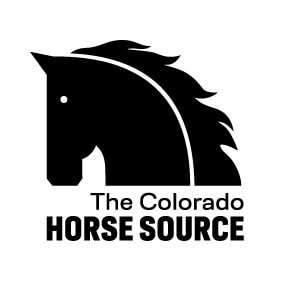 News from the horse industry. Sharing today's information as it happens. The Colorado Horse Source is not responsible for the content of 3rd party submissions.