9th Annual Tack Sale & Raffle Drawing
By: Skagit Animals in Need
May 25, 2018

Skagit County – Snag some of the best deals on gently-used tack for both horse and rider! This tack sale and raffle fundraiser benefits Skagit Animals in Need (SAIN) and will take place at the Sedro-Woolley rodeo grounds June 2-3, 2018. Saturday sale hours are 8am-4pm and Sunday sale hours are 10am-2pm.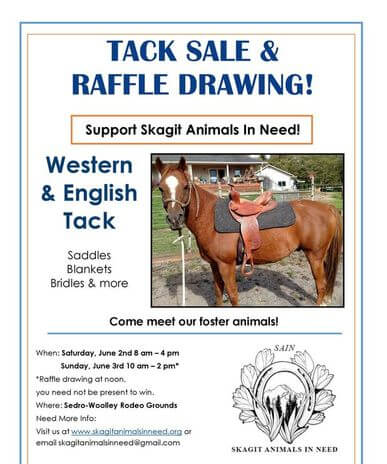 There will be a raffle of donated goods and services from local businesses and supporters during the tack sale. Raffle items include gift certificates, animal care services, handmade quilts, art work, handyman services and jewelry. Tickets can be purchased at the tack sale.
Dr. Zaccardi from Mount Vernon Veterinarian Hospital will have an animal related educational booth during the event on June 3, 2018.
We will gladly accept donated tack at the Mount Vernon Veterinarian Hospital off of Bradshaw Road in Mount Vernon until the end of the day on May 30, 2018.
SAIN supports Animal Control and Law Enforcement in preventing animal cruelty through outreach, education, and advocacy programs, and by facilitating the fostering, rehabilitation and rehoming of animals in need. 
To learn more:
Email:                          [email protected]
Website:                      http://skagitanimalsinneed.org/index.html 
Facebook page:          https://www.facebook.com/SkagitAnimalsInNeed/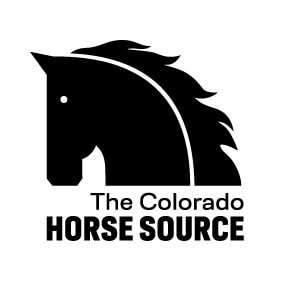 News from the horse industry. Sharing today's information as it happens. The Colorado Horse Source is not responsible for the content of 3rd party submissions.