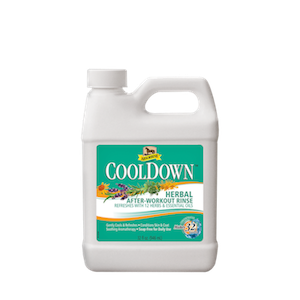 In the heat of the summer, a tough workout often means sweaty horses, tired muscles, and hot legs. Absorbine® has been soothing aches and pains with liniment for more than 125 years, and their latest innovation is a refreshing approach to cooling horses down. CoolDownTM is a new herbal after-workout rinse made with 12 herbs and essential oils to gently cool and refresh.
CoolDownTM is formulated to naturally soothe hot and tired muscles after workouts, particularly on hot days. The gentle, herbal formula is ideal for horses, especially those who may be sensitive to strong liniments. Made with 12 herbs and essential oils including rosemary oil, peppermint oil, lavender oil, aloe vera juice, arnica extract, and sassafras oil, CoolDownTM not only refreshes horses, but also conditions the skin and coat as it helps to replace oils that may be lost due to sweat, making it ideal for daily use. Plus, the added bonus of aromatherapy is undeniable; the fresh fragrance is soothing to equines and humans alike.
CoolDownTM is easy to use: just add one ounce of the concentrated rinse per gallon of water, and simply sponge the horse down with solution. There's no need to wash off; the soap-free rinse won't suds-up.
To learn more about Absorbine® CoolDownTM, and the entire line of Absorbine® muscle and joint care products, visit www.absorbine.com.
Originally Published August 2017 Issue
This article sponsored by: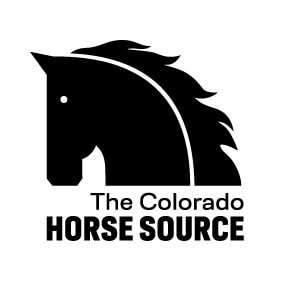 The Colorado Horse Source is an independently owned and operated print and online magazine for horse owners and enthusiasts of all breeds and disciplines in Colorado and surrounding area. Our contemporary editorial columns are predominantly written by experts in the region, covering the care, training, keeping and enjoyment of horses, with an eye to the specific concerns in our region.