Since 2011, Road to the Horse fans have been guided by the commentary of Richard Winters. For years, every round pen session and every obstacle course has been led by the familiar and knowledgeable voice of Winters. In 2016, Winters will trade his sport jacket for a pair of old leggings and his microphone for a rope, as he opens the gate and enters the Road to the Horse round pen as a competitor. Can Winters conquer the Championship that he has discussed in every detail? Will Winters be able to stand behind his commentary? Fans at Road to the Horse 2016 will discover the answers to these questions.
"This is a big deal" testifies Richard Winters. "There are a lot of great horsemen and women who would have liked to have received this invitation. As Horsemen's Host, I've been talking the talk for several years. Now it's time to get out and ride. Cheryl and I will see you all in Lexington!"
"There's an old West Texas saying among horsemen, is he all hat and no cattle?" states Road to the Horse Owner and Producer Tootie Bland. "We're excited to invite our five year veteran Horseman's Host, Richard Winters to lay down his microphone and step into the Road to the Horse round pen. Winters is a talented horseman and a past Road to the Horse World Champion. There is no doubt, Richard Winters is all cattle."
For over 35 years, Winters has dedicated himself to honing his horsemanship skills and to passing this knowledge to others. Winters' credentials extend from the rodeo arena and high desert ranches of the West, to being a highly sought after trainer, horsemanship clinician and expo presenter.
Richard Winters' horsemanship journey has earned him Colt Starting and Horse Showing Championship titles, including a World Championship in the National Reined Cow Horse Association, where he is also an AA rated judge. Most recently, in 2015, Winters earned the NRCHA Hackamore Circuit Championship title in Pueblo, Colorado. Richard was also the Limited Open Derby Champion in Paso Robles, California. Winters international travels include Canada, Australia, Mexico, Sweden, Scotland, Brazil, and Poland. Richard Winters Horsemanship television show can be seen on Dish Networks HRTV- Channel 398.
A World Championship of Colt Starting title will not come easy for Winters in 2016. Winters will face 2x Road to the Horse World Champion and well known Australian Horseman Clinton Anderson and NRCHA Open Futurity Champion, Nick Dowers.
Road to the Horse 2016 will return to the Kentucky Horse Park in Lexington, KY on March 18 – 20, 2016. Road to the Horse 2016 tickets are available online at www.RoadtotheHorse.com or by calling 877-772-5425.
Follow Road to the Horse on Facebook for the latest information.
About Road to the Horse (March 18-20, 2016 – Lexington, Kentucky):
A vision of Steven and Tootie Bland, Road to the Horse was created with passion and perseverance. Steven and Tootie were believers in a message they wanted to share with the world. The message: create a relationship which is based on a foundation of trust with the horse, and everything else can be accomplished. Fans at Road to the Horse, follow the journey and witness an accumulation of a lifetime of passion and knowledge be put to the test as elite clinicians from around the world face off for the coveted World Championship of Colt Starting title. Fans witness partnerships develop before their very eyes, they witness the setbacks and witness the triumphs, as competitors build a relationship with an untouched 3-year-old American Quarter Horse which will then be put to the ultimate test, where only one can walk away with the World Championship of Colt Starting title.
Contact Tammy Sronce to discuss sponsorship opportunities available in 2016 at [email protected] or call 940-859-6512 for details.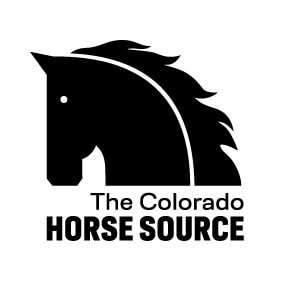 News from the horse industry. Sharing today's information as it happens. The Colorado Horse Source is not responsible for the content of 3rd party submissions.