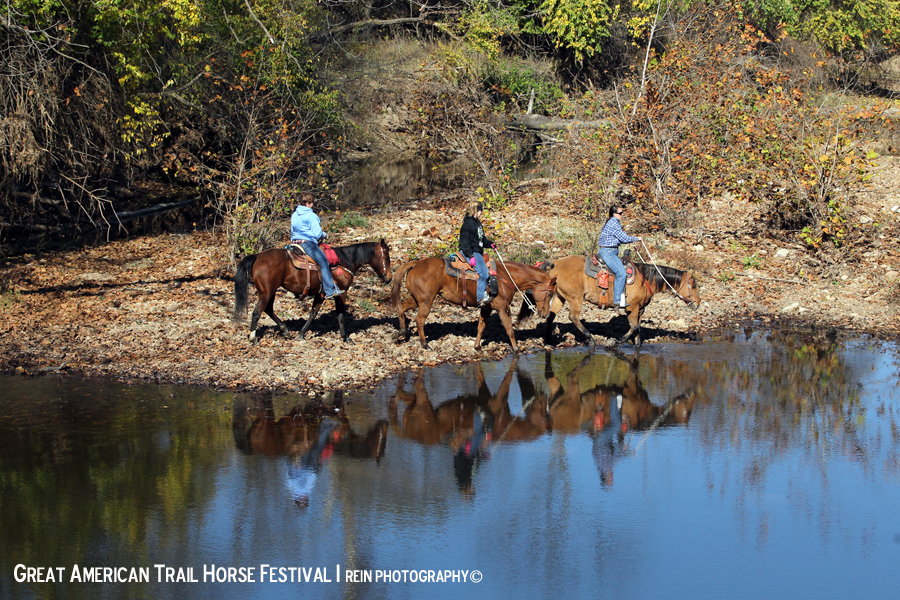 The Great American Trail Horse Festival was held November 5-8, 2015 at the awarded Von Holten Ranch in Mora, Missouri. The event was the first of its kind to be held by the American Competitive Trail Horse Association (ACTHA), who is excited to report the endeavor was a tremendous success. Riders attended from more than twenty states across the country, competing in six events over 3 days. Judges consisted of nationally renowned clinicians, trainers as well as volunteers from a variety of equine disciplines and interests. Over $6,000 in cash and prizes were dispersed, made possible in part by a variety of generous sponsors supporting the Festival's mission of celebrating the noble trail horse.
ACTHA would like to express a sincere thank you to Cavallo Horse and Rider, Tucker Trail Saddles, Circle Y, Reinsman, Horse Sense Solutions, Omega Fields, US Rider, Crest Ridge Saddlery, Rodeo Etc, Friends of Sound Horses, Legends Horse Feed, Headgear Liner, Weaver Leather, Purina, Evon Montgomery, Riding Warehouse, Jim's Motors, Tough-1, DP Saddlery, Conklin FastTrack, Cashel, Dover Saddlery, The Trail Rider Magazine, Horse Grooming Solutions, Mane-ly Long Hair, Horses Just Wanna Have Fun, Durvet, Winnie's Cookies, H2O Acres Country Décor, Mules and More Magazine, Fell Pony Society, Missouri Fox Trotting Horse Breed Association and McQueen Animal Chiropractic for all their support in making the Great American Trail Horse Festival an event to remember. ACTHA President Robin Tilghman stated, "Putting together an event of this magnitude takes a lot of hard work, not only from our staff and volunteers, but also from our clinicians, vendors and sponsors, something we couldn't do without each and every one of them. To be part of an event that is truly, a celebration of the noble trail horse was a heartwarming experience for all of us and we can't thank our sponsors enough for making it happen."
OUR MISSION:
The American Competitive Trail Horse Association's mission, duty and purpose is to address, educate, coordinate, and provide aid and relief to unwanted, unused, abandoned and abused equines on a national level. ACTHA's mission to provide a venue for the trail rider to participate in the sport of competitive trail riding, focuses on educating participants on all aspects of the equine, care, training, as well as the importance of being a good steward of our natural resources (land, water, and the animals entrusted in our care). To create an enjoyable venue to showcase the wonderful attributes of the great American trail horse and granting the recognition they so richly deserve.  Leading by example, ACTHA donates 20% of its member rider proceeds from each event to registered 501(c)3 organizations (usually equine charities providing care for horses in need), and provides a vehicle for organizations to raise funds to support their cause.  Our mission focuses on creating and enabling humane treatment and employment options for every able bodied equine, reducing the burden on local, state, and federal programs to support the ever growing problem of unwanted, unused, abandoned, and abused equines. To further our mission, ACTHA will create and maintain a registry open to all breeds and a point designation system which will stay with each horse for its lifetime, thereby adding to their value and distinction.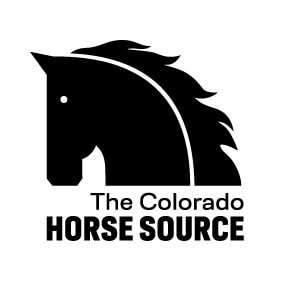 News from the horse industry. Sharing today's information as it happens. The Colorado Horse Source is not responsible for the content of 3rd party submissions.