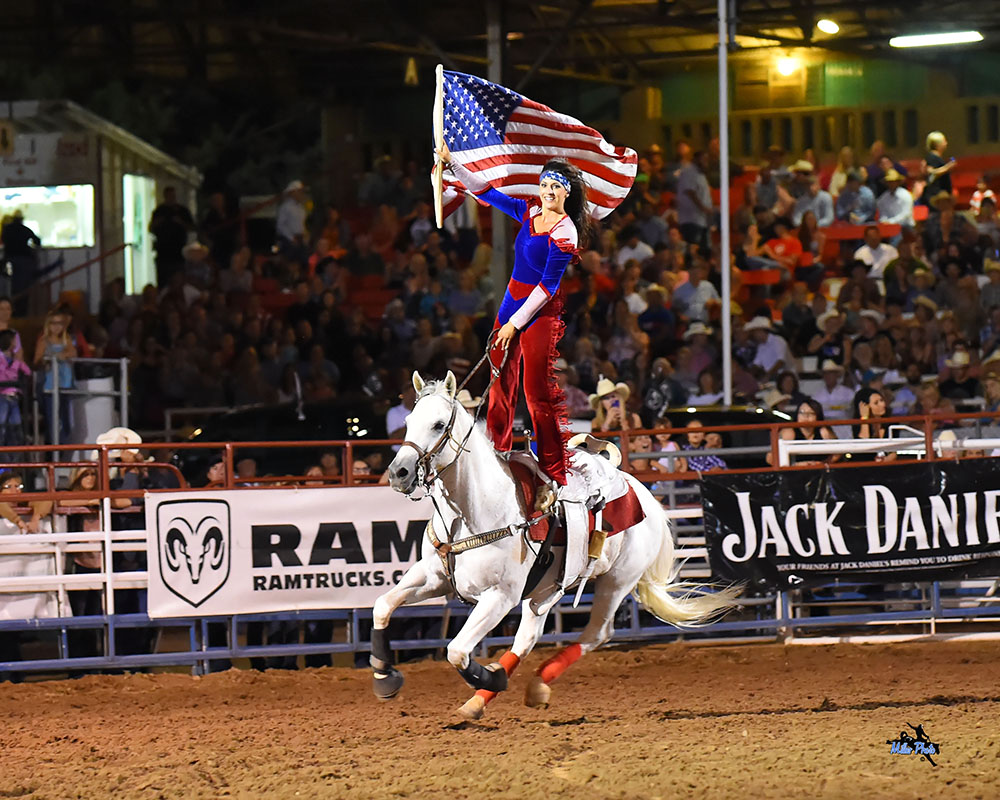 Daring stunts on horseback, parades of horse breeds, strutting stallions, a star-studded list of clinicians and a huge trade show, all await horse lovers at the Northwest Horse Fair 2016! Now in its seventeenth year, the Northwest Horse Fair will run March 18, 19 and 20, at the Linn County Fair and Expo Center in Albany, Oregon. The expo provides a family-friendly horse festival, featuring a wide variety of equine entertainment and education for horse enthusiasts.
John Cloe, event manager and founder said, "Each year our expo offers new and different events. We're pleased to announce that Pat Parelli will be a clinician at the Northwest Horse Fair, for the first time ever!  Pat is a highly sought-after clinician, known throughout the world!" Mr. Cloe continued, "Also new this year, the Northwest Horse Fair is proud to present Charles Wilhelm's Ultimate Super Horse Challenge, held for the first time ever in the Northwest! Plus Breyer Horse will host BreyerWest, to include two model horse shows, and opportunities for all ages to compete and enjoy activities with  model horses. This and much more awaits audiences at the Northwest Horse Fair 2016, as we provide a unique and fantastic festival of horses!"
The Ultimate Super Horse Challenge is an entertaining judged competition comprised of six different events that test a rider's horsemanship and communication with their horse. Events could include anything from maneuvering through obstacles and patterns, to jumping, to work with mechanical cows. Open to riders of all disciplines and all breeds of horses, the contest will consist of ten to twelve horse/rider partners who will show off their finesse, lightness and equitation. The contest winner will be awarded a Charles Wilhelm custom saddle, a buckle, and the title of Ultimate Super Horse 2016 Northwest Horse Fair & Expo Champion! Mr. Cloe said, "We're excited to welcome Charles' Ultimate Super Horse Challenge to the Northwest Horse Fair this year! This is a fantastic opportunity for Northwest riders to show off their partnership and riding abilities with their horses!
The Northwest Horse Fair features top-notch equine experts giving workshops, demos and clinics. World-renowned rider and trainer Pat Parelli, will present clinics on Friday and Saturday at the expo, spotlighting Parelli Natural Horsemanship. And Charles Wilhelm will highlight clinics on The Making of a Super Horse; Mark Bolender will feature Extreme Trail; Heidi McLaughlin will offer Fearless Rider sessions; Robert Eversole will conduct Trailmeister seminars; the Riata Ranch Cowboy Girls will present Trick Riding clinics; and Wayne Williams will provide a look at his award-winning movie, Horse Spirit Society. A Dressage clinic will also be offered; details to be announced soon.
Dancing horses in costume, mounted archers, thrilling drill teams on horseback, plus trick riding, fancy roping and much more! All will be a part of the family-friendly equine entertainment in the 2016 Northwest Horse Fair and Expo! The BlackPearl Friesian Dance Troupe will guide their elegant horses through magical maneuvers to music. The Rogue Mounted Archers will ride with no hands, aiming arrows at targets on a dead run! And the Mane Attraction Performance Drill Team will delight audiences with fast-paced precision drills! The Riata Ranch Cowboy Girls will add a flare to the festivities with trick roping, and daredevil trick riding performed at break-neck speeds! The Breed Showcase of horses and the Stallion Review will provide spectators with both entertainment and education, focusing on the diversity of horses in size, breed, function and color.
New this year, Breyer Horse will host BreyerWest at the Northwest Horse Fair and Expo! The weekend will include two live model horse shows, hands-on model horse hobby demonstrations, workshops with hobby experts, FREE Stablemates painting and lots of fun with model horses! Learn more about the model horse hobby, paint your very own Breyer Model or show your models. Registration and full event details will be announced soon on BreyerHorses.com and at www.equinepromotions.net.
A multitude of vendors will offer one-stop shopping for horse owners and horse lovers!  Expo attendees can browse and shop in the largest equine trade show in the area! Trailers, horse feed, horse and pet supplies, clothing for riders, hats, saddles, boots, home décor items, gifts, and much more will be included in the shopping fun!
Applications are now being accepted for participation at the Northwest Horse Fair and Expo 2016, including: trade show vendors; sponsorships; clinic participants; Ultimate Super Horse Challenge contestants; Stallion Review and Breed Showcase participants; and advertisers in the event program. Applications can be viewed and printed at www.equinepromotions.net.
For more details about the Northwest Horse Fair and Expo, go to www.equinepromotions.net, email [email protected], call 765-655-2107, or join us for late breaking details and excitement, on Facebook and Twitter.
Sponsors for the Northwest Horse Fair and Expo 2016 include: Akins Trailer Sales, the presenting sponsor; Beelart Embroidery; KMTR-TV, Youth Day sponsor; Logan Trailers; Northwest Rider Magazine, the official publication of the Northwest Horse Fair and Expo; Phoenix Inn & Suites, the hosting hotel for the Northwest Horse Fair and Expo; and Wilco.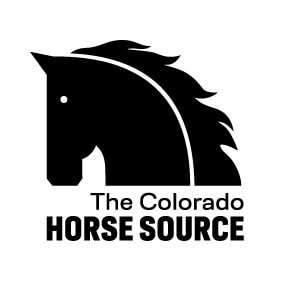 News from the horse industry. Sharing today's information as it happens. The Colorado Horse Source is not responsible for the content of 3rd party submissions.