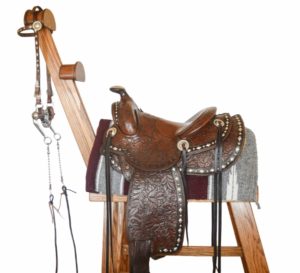 World renowned Saddle Maker to the Stars, Edward Bohlin, came to Hollywood in the 1920's from Cody, Wyoming, where he had a saddle shop. At the urging of legendary cowboy star, Tom Mix, Bohlin made the move and soon was making custom silver-mounted saddles for most of the Hollywood cowboy stars, such as Roy Rogers, The Lone Ranger and Hopalong Cassidy. Two of his earliest customers were renowned cowboy star Buck Jones and his wife. Their magnificent saddles can be seen on display at the world-famous Autry Museum of the American West in Los Angeles. Bohlin's elaborate personal silver mounted saddle along with many others are also on display there. Friend of the foundation and former curator of the Autry Museum, James Nottage, wrote the book Saddle Maker to the Stars.
Happy Trails Children's Foundation was fortunate to acquire a genuine Bohlin silver mounted saddle for our saddle drawing this year. This saddle was made in the 1940's and has been gently used. It is (along with any and all Bohlin made items) highly collectible. This saddle is somewhat similar to one Bohlin made for cowboy star Tim Holt. It is beautifully hand carved, two toned with sterling silver diamonds and spots. It has round skirts, single rigging and leather covered stirrups with more silver diamonds and spots. This outfit is complete with a matching bridle, bit, reins, and saddle blanket. Order Your Tickets HERE!
You don't have to own a horse to enjoy this saddle. It comes with its own horse, a custom-deluxe saddle stand crafted by Master Woodworker, Terry Kirk. A Bohlin saddle is the world's greatest conversation piece and will look great in your living room, den, man-cave, office or business.
Tickets are only $10 each or 11 tickets for $100. Proceeds from the sale of tickets go to benefit the abused children served by the foundation. The drawing for this saddle will be held on Saturday night, May 19, 2018. YOU DO NOT HAVE TO BE PRESENT TO WIN! Order your tickets today, Discover, MasterCard and VISA accepted. Phone toll free (855) 788-4440.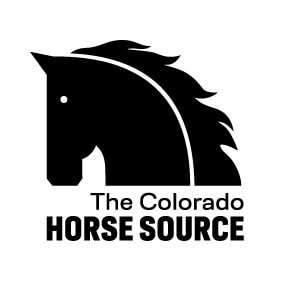 News from the horse industry. Sharing today's information as it happens. The Colorado Horse Source is not responsible for the content of 3rd party submissions.