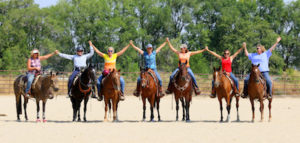 Sweet Pepper Ranch in Nampa, Idaho is offering two Cowgirl Retreats in 2018. The first will be Thursday afternoon, June 21 through Sunday mid-morning June 24. The second will be held late summer/early fall, date TBA. Cowgirl Retreats are designed for committed women riders interested in improving riding/horsemanship skills and mind/body awareness.
The riding portion of the retreats will focus on ranch riding skills taught by Matt Livengood NRHA, ASHA & NVRHA trainer and judge. The yoga and meditation helps us bring our attention to our own physical and mental well-being with the focus on self-care for the body and the mind. (No yoga or meditation experience necessary.)
Alayne Blickle is the facilitator of the retreats. Alayne, a lifelong equestrian and reining/ranch-riding competitor, is the creator/director of Horses for Clean Water, an award-winning, internationally acclaimed horse and land management program which reduces environmental impacts on the land. Alayne and her husband, Matt Livengood, are the creators and owners of Sweet Pepper Ranch, an eco-friendly horse motel and guest ranch.
Each retreat will have a maximum of 8 participants. For registration and more information contact Alayne Blickle, [email protected] or call 206-909-0225. Find out more at www.sweetpepperranch.com.
Originally Published February 2018 Issue
This article sponsored by: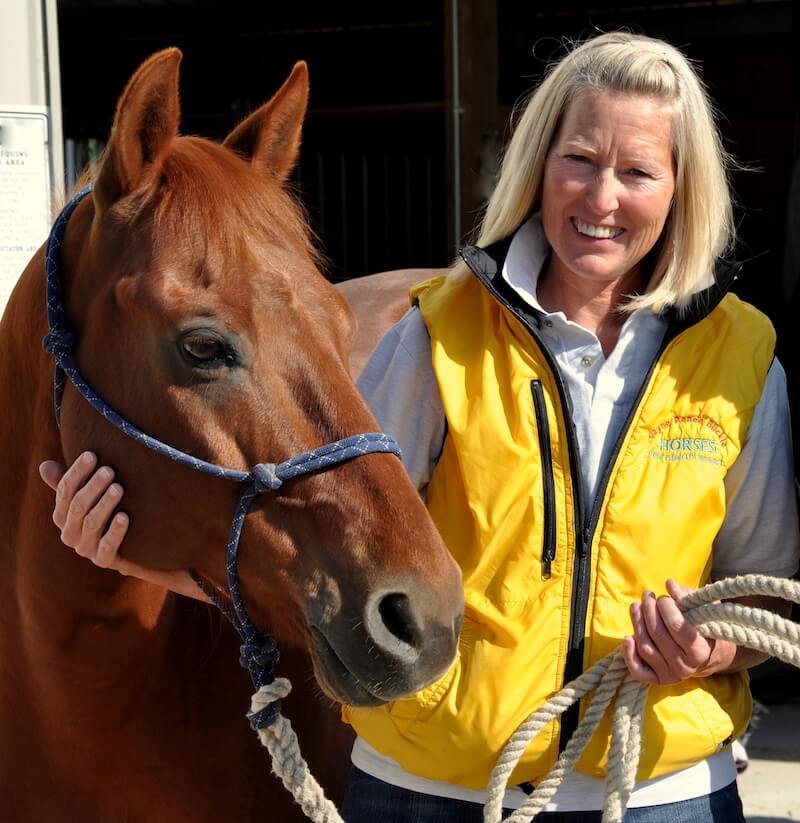 Alayne Blickle, a life-long equestrian and educator, is the creator/director of Horses for Clean Water, an award-winning, nationally acclaimed environmental education program that "wrote the book" on caring for horses and land. Known for her enthusiastic, fun and down-to-earth approach, she is an educator and photojournalist who has worked with horses and livestock owners for over 20 years. Alayne teaches and travels throughout North America and abroad, and also runs Sweet Pepper Ranch, an eco-sensitive guest ranch and horse motel in Southwestern Idaho where she and her husband raise top-notch reining horses and beautiful grass hay. For more information contact Alayne at [email protected] or 206-909-0225.