Julie Goodnight is excited to offer special prices on her audio private lessons in her digital store. 
There are four lessons available: two lessons on riding theory that can be downloaded and listened to anywhere and two lessons that are designed to be listened to while riding.
In these lessons, Goodnight goes into detail about good horsemanship. The riding theory lessons help riders understand how proper riding position and clear, consistent cues increase communication between horse and rider. Then, the Listen as You Ride lessons provide a guided mounted workout with specific exercises to work on in the saddle.
The Balance & Rhythm Theory Lesson discusses correct position of the rider and how to move fluidly with the horse. The Communication & Control Theory Lesson explains how to use natural aids—seat, legs, hands and voice—to communicate with the horse and generate a soft and willing response.
The accompanying mounted workouts put the theory lessons into practice with step-by-step instructions. The Balance & Rhythm workout focuses on correct body position and rhythm at the walk, trot and canter as it leads the rider through a full workout, from warm up to cool down. The Communication & Control workout contains exercises that instruct the rider to cue with the whole body, emphasizing upward and downward transitions and clear and consistent cues.
Purchase and download these lessons at this new discounted price at www.JulieGoodnight.com.
This article sponsored by: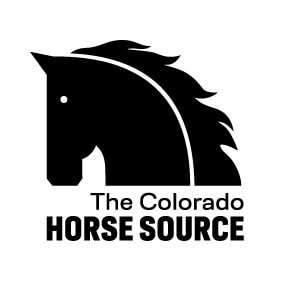 The Colorado Horse Source is an independently owned and operated print and online magazine for horse owners and enthusiasts of all breeds and disciplines in Colorado and surrounding area. Our contemporary editorial columns are predominantly written by experts in the region, covering the care, training, keeping and enjoyment of horses, with an eye to the specific concerns in our region.