Equistro Secreta Pro Max helps support normal respiratory health in horses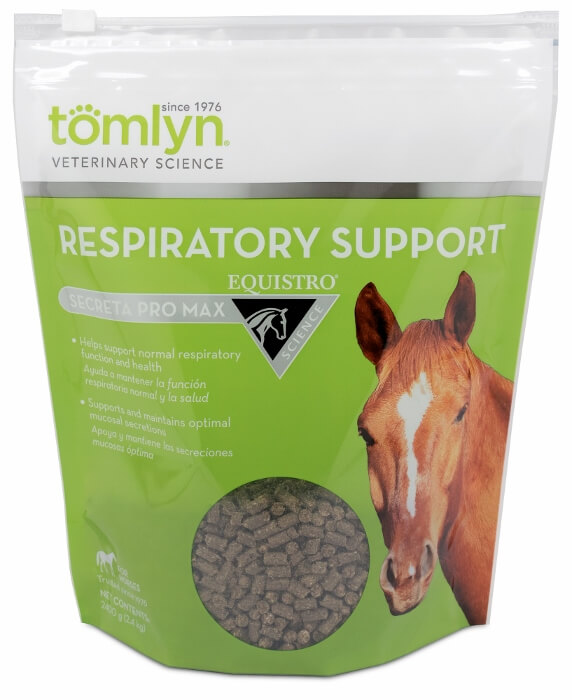 FORT WORTH, TEXAS (March 29, 2018) – Tomlyn®, a world-class developer of scientifically developed, veterinarian-approved animal health products, has announced the launch of a new health supplement for horses, Equistro® Secreta Pro Max.
Equistro Secreta Pro Max is a health supplement formulated for horses to support normal respiratory functions, and the second Equistro product for the equine industry launched by Tomlyn within the last year for horse owners in the United States.
"Our team of scientists and veterinarians are working hard to grow our line of trusted and veterinarian-approved products for horses," said Tabitha Cromer, marketing manager at Tomlyn. "We're excited to expand our equine product offerings in the United States with the introduction of a second Equistro product, which has been a trusted brand in Europe for more than 30 years."
Formulated to support normal respiratory function and health in horses, Equistro Secreta Pro Max includes ingredients like Black Horehound and Thyme. Coltsfoot, Grindelia, Mullein flowers and Climbing Ivy help maintain an optimal secretion product and viscosity, while Thyme, Liquorice, Burdock, Grindelia and Mullein support normal function of airways, and Vitamin E provides antioxidants to help maintain a normal immune system.
"Equistro Secreta Pro Max contains over eight beneficial herbs and vitamin E. All of the combined ingredients help to support the bronchial system on a long-term basis. It's a great product to use with high performance horses, during allergy season, when stabling and more," said Dr. Jennifer Kasten, technical services veterinarian at Tomlyn.
"Adult horses should be given one to two scoops per day, and foals and ponies should receive a half to one scoop per day."
The new Equistro Secreta Pro Max is now available in most major feed stores. To learn more about the product and where it can be purchased, please visit www.tomlyn.com.
Testimonial: "I gave this respiratory product to my two horses. They found the taste appealing and readily ate it out of my hand." Karen Pickering, Owner/Publisher, The Northwest Horse Source Magazine
About Tomlyn®:
Tomlyn®, an animal health and wellness company founded in 1976, carries a complete line of scientifically developed, veterinarian-approved animal health products. The company's wide selection of product categories range from immune support, vitamins, digestive support and hairball remedies, to joint and hip support, calming aids and sanitizers. Tomlyn expanded into the equine and bovine industry in 2017 with the EPIC® line and now the addition of three new Equistro® equine health supplements. Tomlyn is owned by the eighth-largest veterinary pharmaceutical company in the world. For more information, please visit www.tomlyn.com, or connect with us on Facebook, Instagram or Twitter.
This article sponsored by: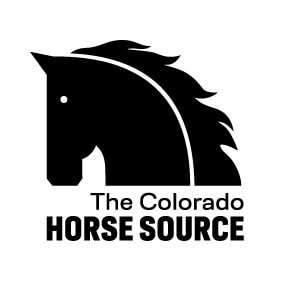 News from the horse industry. Sharing today's information as it happens. The Colorado Horse Source is not responsible for the content of 3rd party submissions.