Message is About Determination, Commitment, Passion 
The dream began from the first time you put your foot in the stirrup. Even then, you knew making it happen wasn't going to be easy.
A new inspirational video by Merial, makers of LEGEND® (hyaluronate sodium) and other performance horse products, features genuine riders and trainers who know what it takes to jump bigger, race faster and turn cleaner. "Protect the Dream" shows how they make their dream a reality.
Sometimes, however, passion, determination and commitment aren't always enough. While performance horses are powerful athletes, joint problems can sideline them. Don't let anything come between you and the dream. If you are training to compete, consider talking to your veterinarian about LEGEND and how it can help your horse be a little more ready to show. LEGEND is proven to decrease joint inflammation and lameness in horses with non-infectious synovitis1 and has earned its reputation with more than 20 years of treatment success.
Protect your dream. Become a Legend.
View the video at www.equinelegend.com.
IMPORTANT SAFETY INFORMATION: 
The safety of LEGEND has not been evaluated in breeding stallions or in breeding, pregnant or lactating mares. The following adverse reactions have been reported following use of LEGEND Injectable Solution: Following intravenous use: occasional depression, lethargy, and fever. Following intra-articular (LEGEND Injectable Solution – 2 mL only) use: lameness, joint effusion, joint or injection site swelling, and joint pain.
About Merial
Merial is a world-leading, innovation-driven animal health company, providing a comprehensive range of products that focus on disease prevention and overall health and wellness in animals. Merial has three main business areas: pets, farm animals, and veterinary public health, and our health solutions target more than 200 diseases and conditions across a variety of species. Merial employs 6,900 people and operates in more than 150 countries worldwide with over €2.5 billion of sales in 2015. Merial is a Sanofi company. For more information, please see www.merial.com; @Merial.
1Kawcak CE, Frisbie DD, Trotter GW, et al. Effects of intravenous administration of sodium hyaluronate on carpal joints in exercising horses after arthroscopic surgery and osteochondral fragmentation. Am J Vet Res. 1997;58(10):1132-1140.
This article sponsored by: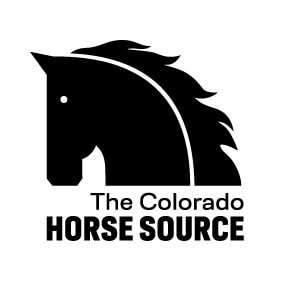 News from the horse industry. Sharing today's information as it happens. The Colorado Horse Source is not responsible for the content of 3rd party submissions.