Columbus, OH – March 29, 2018 – Nearly 400 of the nation's leading middle school and high school equestrians will converge at the New York State Fairgrounds in Syracuse, New York, on Friday, April 20 through Sunday, April 22 to compete for top honors in Hunt Seat classes in the Interscholastic Equestrian Association (IEA) National Finals. The student riders, in grades 6 through 12, will travel from across the United States to participate in the competition.
Of the 1,560 high school and middle school teams from ten zones across the country, nearly 200 will be represented at this year's event. Hunt Seat riders and teams competed at 628 horse shows during the 2017-18 school year. The teams and individuals that accumulated the highest number of points within IEA Regions competed at Regional Competitions; those winners went on to compete at Zone Finals and then those champions qualified for the National Finals. The riders who qualified for Nationals bested more than 13,700 youth-equestrians.
Riders will compete in Hunt Seat Equitation classes, over fences and on the flat, throughout the weekend. The format requires that riders compete in unfamiliar tack on unfamiliar mounts; therefore, they draw their horses the day of competition and enter the arena after a brief, if any, warm up. Judging the competition will be United States Equestrian Federation (USEF) "R" rated judges Naomi Blumenthal from Syracuse, New York and Jerome Michael Halbleib from Birmingham, Alabama.
Complete live streaming of the 2018 IEA Hunt Seat National Finals will be available online and offered at no cost to viewers through the IEA website: www.rideiea.org. "Because only a fraction of the IEA's 13,700+ riders qualify for the National Finals, it is important to provide real-time and archive viewing to the other riders, families, friends and supporters," said Myron Leff, IEA Co-founder and Chief Operating Officer. "We are pleased that the EPCO Group will once again provide the video so our diverse audience can enjoy the Finals competition."
For a complete listing of information and schedule for the 2018 IEA Hunt Seat National Finals, visit: https://www.rideiea.org/national-finals/files/2018-HS-National-Finals-Prize-List.pdf
About IEA:
Now in its 16th year, the IEA has nearly 14,000 members across the United States riding and coaching Hunt Seat, Western and Dressage disciplines. The IEA was organized to promote and improve the quality of equestrian competition and instruction available to middle and secondary school students and is open to public and private schools and barn teams. There is no need for a rider to own a horse because the IEA supplies a mount and tack to each equestrian for competitions. Its purpose is to set minimum standards for competition, provide information concerning the creation and development of school associated equestrian sport programs, to generally promote the common interests of safe riding instruction and competition and education on matters related to equestrian competition at the middle and secondary school levels.
For more information, please visit www.rideiea.org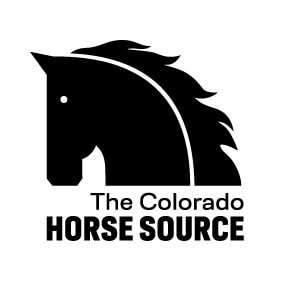 News from the horse industry. Sharing today's information as it happens. The Colorado Horse Source is not responsible for the content of 3rd party submissions.