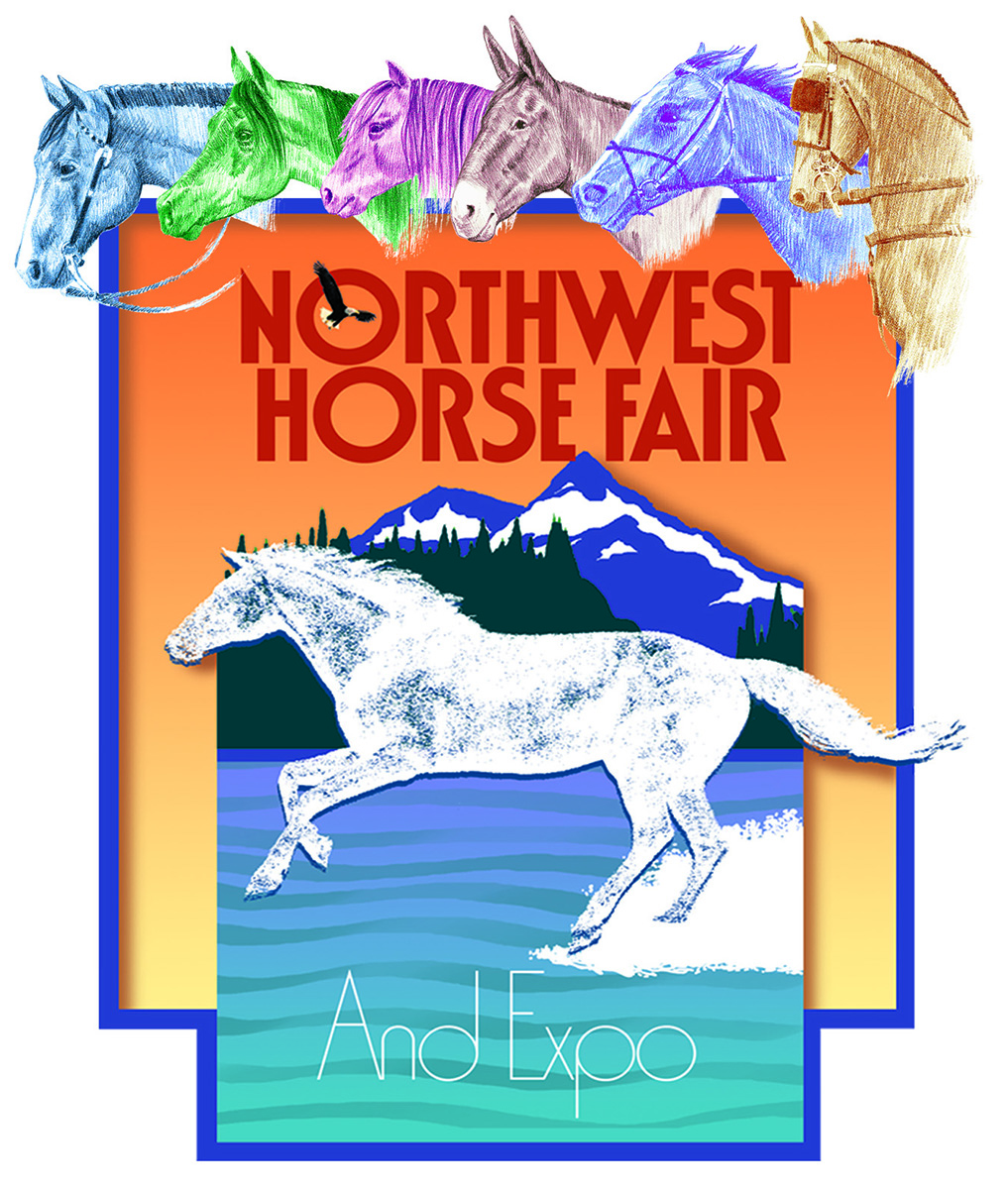 Trick Training, Fearless Riding, Accelerated Colt Training, Top Notch Horsemanship, a Model Horse Show, Endo the Blind Horse Performances, Precision Drills on Horseback, and Costumed Choreography on Majestic Mounts…all are a part of the 20th Anniversary Celebration of the Northwest Horse Fair and Expo, presented by Akins Trailers! The giant horse expo begins its run on March 22, continuing through March 24, 2019 at the Linn County Fair and Expo Center in Albany, Oregon.
"We're excited to celebrate 20 years presenting the Northwest Horse Fair and Expo in Albany!" said John Cloe, event founder and manager. "We've seen the event grow tremendously over the past twenty years, attracting thousands of people annually from the greater Northwest, and people from as far away as Alaska and New England!" Mr. Cloe continued, "We're proud to offer this popular, family-friendly horse event that provides top-notch equine education and entertainment plus super shopping at the largest horse-related trade show in the Northwest! This is the perfect event for horse owners, and horse enthusiasts of all ages, with something for everyone!"
"When we began the Northwest Horse Fair in 2000, we highlighted John Lyons among our clinicians", said Mr. Cloe. "This year we're pleased to spotlight Josh Lyons, of Lyons Legacy, who will feature General Horsemanship clinics. In addition, daily clinics will include: Mette Rosencrantz presenting Dressage; Heidi McLaughlin teaching how to be a Fearless Rider; Marcia Moore-Harrison featuring Cowboy Dressage; Steve Lantvit conducting Horsemanship & Ranch Versatility clinics; and Tom Seay from Best of America by Horseback offering Trail Riding lectures.  Plus, on Friday, Lukas Bardue from the BlackPearl Friesian Dance Troupe will give a clinic on Liberty & Trick Training; on Saturday, Randal Walker of Satus Stockdogs, will feature Working Dogs; and on Sunday Ian Jones will give a presentation on Equine Trail Sports. In addition, radio and on-line TV host of Speaking with Horses, Wayne Williams, will be on hand.
"You won't want to miss an exciting new event at the Northwest Horse Fair this year, the Colt Starting Challenge, USA!" said Mr. Cloe. "Imagine trying to ride a young, unbroken horse in just two days! Experienced horse trainers will do just that: gentling, saddling, and riding young unbroken horses at the Colt Starting Challenge USA event! Using Natural Horsemanship methods, these talented trainers will all work their horses at the same time, taking turns to explain to the audience what they're doing and why. Each trainer works with the colt they've drawn, to be ridden and to compete through a challenging obstacle course the last day of the expo!" The winning trainer will be awarded a custom Event Buckle, and will qualify for the National Colt Starting Challenge USA Finals at the end of 2019. Applications are being taken now for halter broken colts, as well as trainers wanting to participate in the event. For more information, or to enter the Colt Starting Challenge USA competition at the Northwest Horse Fair, go to www.equinepromotions.net, and look under "Special Events" for the Colt Starting Challenge USA.
BreyerWest® will once again be a part of the Northwest Horse Fair and Expo for 2019. BreyerWest features both an open and youth model horse show, plus workshops and activities for model horse hobbyists and enthusiasts. BreyerWest offers three days of Breyer horse fun, including free Stablemates painting for kids, hands-on crafts and workshops, plus free demos with hobby experts. For more information or to enter the BreyerWest model horse shows, go to www.equinepromotions.net, and look under "Special Events".
Between clinics, watch as athletic horses and riders show off the beauty and versatility of horses, providing equine entertainment and education. The flashy mounts of the BlackPearl Friesian Dance Troupe will provide graceful movement and high stepping action, as costumed riders "dance" to music, with their horses. Endo the Blind horse will demonstrate amazing rapport with his owner/rider and trainer, as they perform incredible routines! The Rhinestone Cowgirls Precision Drill Team will give rousing performances on horseback, through vigorous maneuvers and complex choreography set to music.  And Marcia Moore-Harrison will perform a special Cowboy Dressage ride to music, daily before her clinics. The Breed Showcase and Stallion Reviews will feature extensive demonstrations of equine breeds, colors and talents, accompanied by educational information outlining the strengths of each breed.
A huge trade show occupying two buildings will offer wide-ranging indoor vendors, in addition to outdoor trailer displays. Vendors from all over the country will provide an ideal shopping center for horse enthusiasts! Customers will find show deals and a wide array of services and products including: horse trailers, clothing for rider and horse, feed, farm supplies and products, equine products, saddles, bridles, gifts, artwork, home décor items, and much more!
Applications are now being accepted for participants at the Northwest Horse Fair and Expo 2019, including: trade show vendors; Breed Showcase and Stallion Review participants; clinic participants; and advertisers in the event program. Applications are available at www.equinepromotions.net.
For more details about the Northwest Horse Fair and Expo, go to www.equinepromotions.net, email [email protected], call 765-655-2107, or join us for late breaking details and excitement, on Facebook (Northwest Horse Fair & Expo (NWHF)) and Twitter (@NWHorseFair).
Sponsors for the Northwest Horse Fair and Expo 2019 include: Akins Trailer Sales, the presenting sponsor; Beelart Embroidery, the official event embroiderer; Fitzgerald Corrals; KMTR-TV, the Youth Day sponsor; Logan Coach Trailers; The Northwest Horse Source, the official publication of the Northwest Horse Fair and Expo; Phoenix Inn & Suites, the hosting hotel for the Northwest Horse Fair and Expo; and Wilco.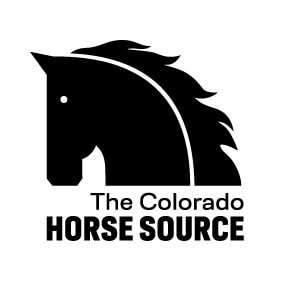 News from the horse industry. Sharing today's information as it happens. The Colorado Horse Source is not responsible for the content of 3rd party submissions.