November 8, 2018 – On Veterans' Day 2018, the Parelli Foundation will debut a new program focused on helping veterans and active military benefit from therapeutic horsemanship programs. As an arm of their existing Therapeutic Horsemanship grant program, the Heroes and Horsemanship Veterans Initiative will provide grants to 501c3 nonprofit programs and centers currently providing innovative and industrious ways to pair veterans with horses using natural horsemanship methods. This grant-based program is designed to promote and extend access to horses and equine related therapy programs for veterans and active military members, the true heroes of our country today and every day.
Summer Wyatt Bacharach, Executive Director of the Parelli Foundation praised the new grant program, saying, "We are honored to have the opportunity to support the men and women of our armed forces through grants that promote natural horsemanship education and involvement in therapeutic horsemanship programs. The Parelli Foundation looks forward to providing the first Heroes and Horsemanship grants in early 2019 thanks to the support from donors who appreciate the need for funding for these deserving programs just as we at the Parelli Foundation do."
The first Heroes and Horsemanship grant applications will be accepted in early 2019. To find out more about this new program, visit parellifoundation.org/heroes-and-horsemanship/. To donate to the Parelli Foundation's programs, please visit www.parellifoundation.org/donations/.
About the Parelli Foundation
The Parelli Foundation is an independent, 501(c)(3) nonprofit organization for the natural horsemanship community that focuses on education for youth horsemanship, therapeutic horsemanship, horse welfare and scholarships for the talented and for career minded individuals. It follows the principles of Parelli Natural Horsemanship (PNH) but operates independently of PNH. Since its inception in 2012, the Parelli Foundation has awarded over half a million dollars in grants and scholarships promoting natural horsemanship education.
The Parelli Foundation (previously named the Parelli Education Institute) earned the "Gold Level" designation from GuideStar, USA, Inc., an information service specializing in reporting on U.S. nonprofit companies. Out of 1.5 million nonprofits, less than 5,000 have achieved Gold Level status. Donors to the Parelli Foundation can be assured their investments are being used wisely and appropriately, with contributions tax deductible to the extent allowed by law.
To learn more, go to: www.ParelliFoundation.org
Facebook: www.facebook.com/ParelliFoundation
Twitter: twitter.com/Parelli_Fndtn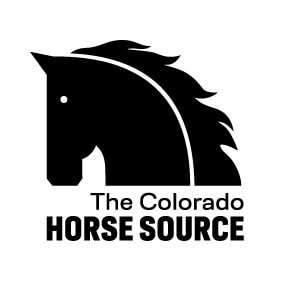 News from the horse industry. Sharing today's information as it happens. The Colorado Horse Source is not responsible for the content of 3rd party submissions.