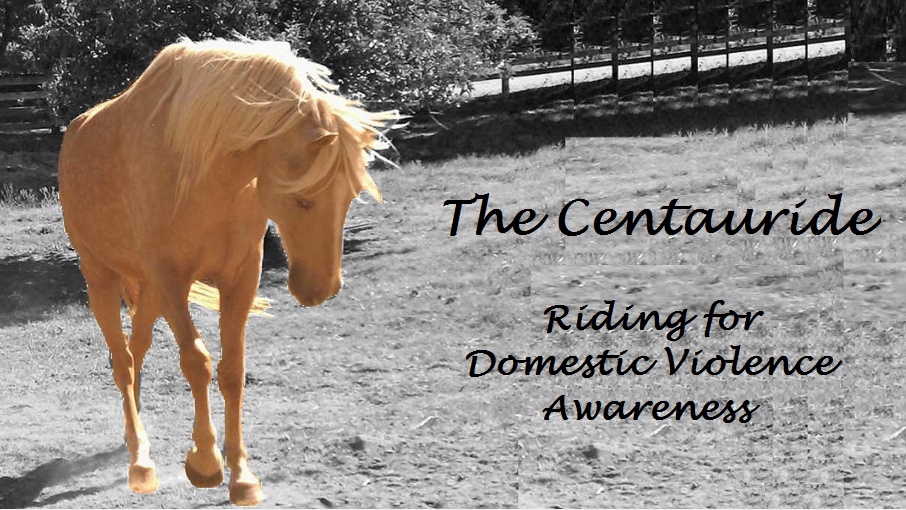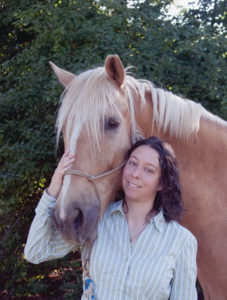 A historic ride will be taking place this year, and will start with the Northwest! Meredith Cherry and her Peruvian Paso-Mustang gelding Apollo will be setting out this October on a ride to 48 states. This journey, called The Centauride: Riding for Domestic Violence Awareness, will take four years to complete, and cover about 14,000 miles. Meredith will be the first woman to ride to 48 states; two similar routes were completed by men in the early 1900's.
Their ride will begin from their home in northern California, heading first to the state capitol in Sacramento. Here, and everywhere that they will travel, Meredith will be speaking out about domestic violence. It is estimated that one in three women will be victims of abuse at some time in their lives, and yet this huge problem is one that is rarely talked about. Meredith aims to teach those who are unaware of the issue what its realities are, and to inspire hope in victims and survivors.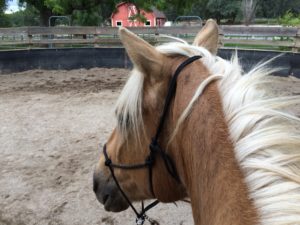 During the previous two years, Meredith has been planning the route – which will include city streets, country lanes, bike paths, and hiking trails – and strategizing for living the nomadic life of the "long rider." Apollo has also been busy getting ready, learning about all the things he'll need to know about outside of his quiet pasture: bicycles, dogs, cars, big rigs, cows, unexpected white lines on the road. His clever and curious nature make him a great asset to this horse and rider team.
Because they will be traveling unaccompanied and without even a pack horse to carry extra gear and supplies, their preparations are even more meticulous than a pack trip to the wilderness or a weekend horse camping vacation. Ultralight backpacking gear and tricks are being used as much as possible. The route is planned where there is sufficient water, grazing or hay, and human food, so that they don't have to carry much on the saddle. They will also rely on the hospitality of strangers for finding a place to stay each night.
The Centauride will pass through the Northwest in the winter and early spring of her first year in the saddle as Meredith and Apollo head north from their home. You can see the schedule and follow their progress at www.centauride.org.  Information on how you can help is available on their website as well.
This article sponsored by: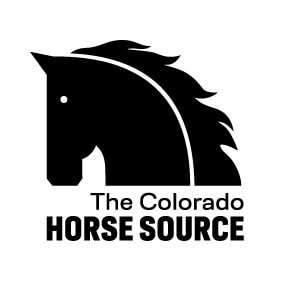 The Colorado Horse Source is an independently owned and operated print and online magazine for horse owners and enthusiasts of all breeds and disciplines in Colorado and surrounding area. Our contemporary editorial columns are predominantly written by experts in the region, covering the care, training, keeping and enjoyment of horses, with an eye to the specific concerns in our region.