Extraordinary Performance Brings Poetry to Life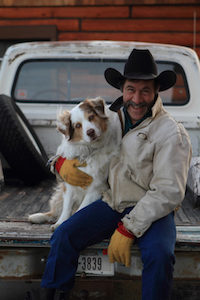 Meet poet/lyricist/humorist/philosopher and ex-bronc-twister, Paul Zarzyski, who translates his rodeo-yoda lingo into universal idioms saluting love, wisdom, and a lusty gusto for life! Zarzyski is the recipient of the 2005 Montana Governor's Arts Award for Literature, as well as a three-time recipient of the Western Writers of America Spur Awards for best song and poetry. He's also a bareback bronc rider who has competed on the pro rodeo, and senior circuits.
The author of twelve critically acclaimed books, Paul's most recent work includes Steering With My Knees: Zarzyski Lite in 2014 and a double CD and digi-book under the same title, released in 2016.
Much of Paul's work in print and recordings involves collaborations with an esteemed ensemble of musicians and producers including John Carter Cash (The Cash Cabin Studio, Nashville, TN); noted Bay Area producer-musicians, Gordon Stevens (a former member of Moby Grape), Scott Sorkin, Lee Ray, and A.J. "Crawdaddy" Rossi (a former member of the Pablo Cruise band); and Jim Rooney (known for his work with John Prine, Nanci Griffith, Iris Dement, Jerry Jeff Walker, Townes Van Zandt, and others); as well as the notable singer/songwriters Duane Eddy, John Hartford, Ian Tyson, Tom Russell, Wylie Gustafson, David Wilkie and Denise Withnell of Cowboy Celtic, Don Edwards, and Chris LeDoux; and visual artists Larry Pirnie and Barbara Van Cleve.
NW Horse Source Editor's review: My first exposure to Paul Zarzyski was a number of years ago when I picked up the book Cowboy Poetry Matters, edited by Robert McDowell. The book held a number of Mr. Zarzyski's poems, and also an essay he'd written on the importance and impact of cowboy poetry. This essay, along with Zarzyski's poems, led me to Elko, Nevada to the annual Gathering, a week-long festival of cowboy poetry and music. In Elko I saw Mr. Zarzyski perform and I became a fan, along with many others. He is widely appreciated for his sometimes wild, often emotional performances, as well as for the quality of his poetry. He has performed at the Library of Congress, Festival Hall in London, The Stockman's Hall of Fame in Australia, and at Cowboy Poetry festivals throughout the U.S.
Learn more, watch videos of his performances, and purchase his books at www.paulzarzyski.com.
Born and raised in Hurley, Wisconsin, Paul now lives west of Great Falls, Montana.
Originally Published August 2017 Issue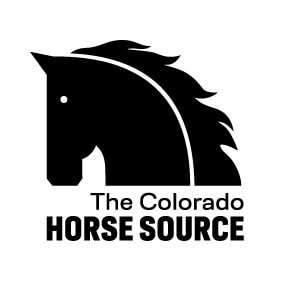 The Colorado Horse Source is an independently owned and operated print and online magazine for horse owners and enthusiasts of all breeds and disciplines in Colorado and surrounding area. Our contemporary editorial columns are predominantly written by experts in the region, covering the care, training, keeping and enjoyment of horses, with an eye to the specific concerns in our region.