Dillon, Mont.  – Pima Medical Institute is proud to announce its first cohort of veterinary technician associate degree graduates has passed the Veterinary Technician National Examination (VTNE).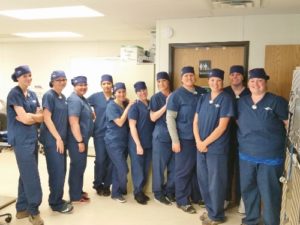 "It went really well. All of our students passed," said Veterinary Technician Program Director Jan Winderl, DMV. "Passing this exam is important. It will help them get hired, and only certified technicians can do certain tasks, such as administering and monitoring anesthesia."
All of Pima Medical's veterinary technician graduates have secured jobs since finishing the program in Dillon.
To become a certified veterinary technician, graduates have to pass the VTNE and show they went to an accredited program. Pima Medical's first cohort of graduates will be able to gain certification in about another four years. Passing the VTNE and being certified helps expand a veterinary technician's employment opportunities.
Pima Medical's Dillon campus earned its American Veterinary Medical Association accreditation in May, making it the only accredited veterinary technician school in the state of Montana. It's institutionally accredited by the Accrediting Bureau of Health Education Schools.
Instructors help prepare students for the VTNE long before they sit down to take it. Students must first complete the Veterinary Assistant program and then they continue on to the Veterinary Technician program before graduating and taking the exam.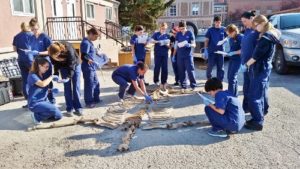 "From day one – even in the veterinary assistant program – we get them used to the style of questions and help them with their test-taking skills. We are pretty much working on it the whole time," Winderl said.
Pima Medical's programs are offered at the University of Montana Western's campus. The first classes began in spring of 2015. Employers throughout the state have said they need educated, qualified veterinary assistants and veterinary technicians for their small- and large-animal practices. Pima Medical is helping to fill that employment gap.
The programs allow students to work on small and large animals in a newly equipped facility. Pima Medical partners with the University of Montana Western to offer the programs, so students may use campus facilities, such as the library, gym and dining.
To learn more about the programs, visit the campus online at https://pmi.edu/locations/montana/dillon.
Media Contact                          
Elizabeth Baker
Public Relations Coordinator
480-610-6068
[email protected]
Pima Medical Institute
Pima Medical Institute is a private, accredited school dedicated to providing students classroom studies paired with real-world training at medical facilities. Established in 1972, Pima Medical Institute helps students become career ready, focusing exclusively on health care professions, including medical, dental, veterinary and nursing fields. Curriculum includes certificate, associate degree and bachelor's degree programs, ranging from nursing, medical assistant and radiology technician to veterinary assistant and dental hygienist.
Pima Medical Institute operates 17 campuses as well as an extensive online curriculum. The medical career college has a presence in eight western states with ground locations in Albuquerque, N.M.; Tucson, Phoenix and Mesa, Ariz.; Denver and Colorado Springs, Colo.; Seattle and Renton, Wash.; Las Vegas, N.V.; Houston and El Paso, Texas; Chula Vista and San Marcos, Calif.; and Dillon, Mont. For more information and a complete list of programs offered at each campus, visit pmi.edu or call 1-888-442-5998.
This article sponsored by: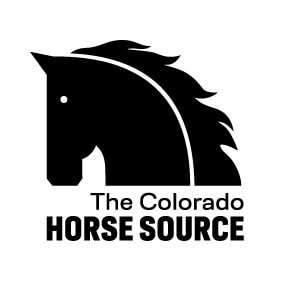 News from the horse industry. Sharing today's information as it happens. The Colorado Horse Source is not responsible for the content of 3rd party submissions.