Join the Pinto Horse Association® for the largest gathering of Pintos for the 52nd annual Pinto World Championship show. The PWC starts June 12, 2017 and ends June 24, 2017. The PWC will take place at the Built Ford Tough Livestock Complex in Tulsa, Oklahoma.
The 13-day show hosts equines and exhibitors from around the globe. Exhibitors will compete for world titles, rosette ribbons, belt buckles and many more awards. The PWC hosts an array of equines from: stock type horses to miniatures; there is a class for just about any equine.
"The Pinto World Championships is a great horse show filled with exciting events and talented equines," said Darrell Bilke, PtHA® Executive Vice President and Chief Operating Officer. "I look forward to see great competition and everyone have fun at our special events."
The PWC is a great event to bring family members and friends. The show is free to attend and will be filled with special events to keep spectators and exhibitors entertained.
Those who love to shop will have an opportunity to check out merchandise from more than 40 vendors at the PWC Market Place. Vendors from all across the country will be selling merchandise such as clothing, home décor and equine products.
In addition to the competition and shopping, several special events will occur at the show. The Costume Class, Dog Show, Challenged Rider's Leadline and Versatility Showcases are always fun to attend. Also be sure to attend the PWC Welcome Party and Ice Cream Social with family and friends. For those who like to draw, the PWC will hold an art contest, sponsored by Drysdales, from June 12 – 23. The contest will have two divisions: youth and adult. Daily and overall prizes will be awarded. Besides the special events, the PWC will host themed days such as: Hawaiian Day, Flag Day, Red Hat Day and Pink Day.
Before the PWC officially kicks off, youth from across the country will compete in teams or individually in the PtHA Youth Judging Contest. The 4th annual Youth Judging Contest will take place June 11th and will be open to youth under the age of 18. There will be performance classes and halter classes; all divisions will give reasons. Entries for the Youth Judging Contest must be postmarked by May 8, 2017.
PWC entries are due April 25, 2017. Forms and other information regarding the show can be found at www.pintoworld.com.
The 2017 PWC will be one of the biggest and exciting shows this year! Whether showing, supporting exhibitors or attending for fun, we look forward to see you in Tulsa!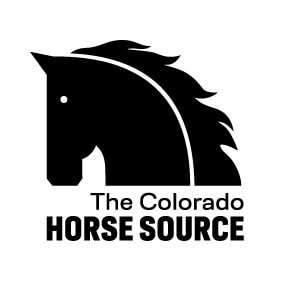 News from the horse industry. Sharing today's information as it happens. The Colorado Horse Source is not responsible for the content of 3rd party submissions.