Steps to Accomplish Your Goals in 2017
by Emily Beasley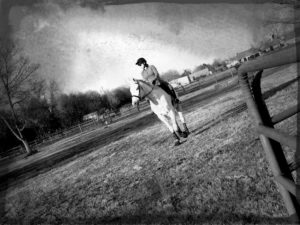 The hectic holiday season is here. It's the time of year when we overcommit ourselves, skimp on sleep, spend too much money, overeat, and drink more than we should. Indulgence is the spirit of the season, but we get a fresh start on January 1st when we turn over a new leaf and make healthy lifestyle changes, right?
Except for many of us, those healthy resolutions fade into distant memories before January comes to a close. Our intentions are good but we can fall short when it comes to New Year's Resolutions. We try to make too many changes all at once. Changes that sound like a great idea at first aren't much fun when it comes to taking action. For instance, I usually say something like, "I'm going to lose weight and take better care of myself," but the next thing you know I'm the one in my office leading the afternoon exodus to the snack machines!
In the early 1980s, the acronym SMART started showing up as a guide for setting objectives and goals in the workplace and in personal development. The letters in this handy mnemonic device stand for Specific, Measurable, Attainable, Relevant, and Timely.
Let's all begin 2017 with SMART resolutions that will keep us focused, motivated, and increase our chances of success!
S = Specific
One trap is making resolutions that are very broad statements like, "In 2017 I am going to take better care of myself." An admirable goal no doubt, but how will you know if you actually achieve this goal? Does it mean to sleep more? Sleep less? Use positive language when referring to your body? When writing your goals for the New Year, break them into very specific and narrowly focused short-term goals. When we make our goals very specific, the path to achieve them becomes much clearer.
M = Measurable
You want to lose weight? How much weight? Is it water weight, fat weight, muscle weight? What exactly do you want to lose? Instead of a broad statement like "I want to lose the extra weight I've put on recently" say, "I want to lose one dress size by March 1st." This is an easily measured goal that will allow you to track your progress. The great thing about tracking your progress is that it will keep you motivated to keep working when you become discouraged—especially if you're not seeing immediate results.
In addition, I suggest quantifying the benefits of achieving this goal. When your goal is specific and measurable it's easy to create a list of measurable positive outcomes to keep yourself inspired. What are the immediate and short-term benefits you can expect while working toward this goal? What are the long-term benefits you will receive once you achieve it?
A = Attainable
As much as I love the idea of completely overhauling my lifestyle to become a new and improved version of myself, I know that's simply not attainable for me.
Every January for as long as I can remember, I've made some noble proclamation to cut caffeine out of my diet. This usually lasts until about 12 p.m. on January 1st when I have a terrible headache from caffeine withdrawals. I've been drinking coffee every morning for almost 20 years now; quitting cold-turkey simply isn't feasible for me—mainly because I don't want to! A more attainable goal would be something along the lines of replacing my afternoon caffeine boost with green tea or mixing decaffeinated coffee with my morning brew.
Before you decide to begin an overhaul of your life completely ask yourself the following questions: Do I really want to make this change? Why do I want to make this change? Is this change something that I can achieve in the short-term? Will there be quantifiable benefits to this change? Are the benefits of this change worth it to me? Is this something I can achieve in a reasonable amount of time? How long will it take me to achieve this goal?
R = Relevant
Make resolutions relevant to your life and no one else's. I'm guilty of making resolutions because they sound good, they're what I should do, or because everyone else is doing it.
One of my best friends is a distance runner and although I enjoy running (to some degree) I've yet to complete that marathon I kept saying I would run with her. No matter how many times I say it and how good it sounds in my head (I'm going to run a marathon in 2017!) it just never happens, because that goal isn't relevant to my life.
So this year I'm going to stick to only what matters in my own life regardless of how great it sounds (running a marathon, cutting out carbs—I really love donuts—or giving up my daily dose of java). Instead, I'm going to stick with goals that matter in my own life (achieving a new yoga pose, competing with Titan in horse trials, or walking my dogs more). I encourage you to do the same!
T = Timely
The length of time that it takes to achieve your goal may be the number one killer of you sticking with your New Year's Resolutions. It's said that it takes at least 21 days to stop a habit or create a new habit. Losing 75 pounds, training for a marathon, or hiking Mount Everest are all goals that will take time (all goals I've heard friends mention).
Long-term goals are certainly achievable and worth setting, but they require detailed planning. If you want to be successful and have significant long-term goals, break them into smaller, shorter-term goals that are easily measured. Short-term goals will make it easier to track progress, which will help prevent you becoming discouraged when it seems like you aren't achieving results.
When you've written your SMART resolutions it will be much easier to develop an action plan to accomplish those goals in 2017. Remember to set specific short-term goals that will help you track your progress and lead you to achieve those long-term goals. Post your goals somewhere you will see them on a daily basis to keep you focused.
Big changes are never easy, but if you remember the KISS principle (Keep it Simple, Silly!) and set SMART goals you can stay focused and motivated, and you will set yourself up for success in 2017!
This article sponsored by:
Emily is the owner of ATF Wellness and the creator of Bootcamp4Breeches: Functional Fitness for Equestrians. She coordinates the Health & Physical Education teacher education program at Louisiana State University, is past president of the Louisiana Association for Health, Physical Education, Recreation and Dance, teaches Yoga classes, and researches how women of all ages can develop a positive physical self-concept. She spends her free time eventing with her OTTB, Titan, and TB/Cleveland Bay cross, Bean, in Baker, LA where she and her husband share a small farm with four dogs, three cats, and three horses. You can reach her via email at [email protected]; follow her on Twitter @DrBLovesPE; or like her Facebook page, Bootcamp4Breeches: Fitness Training and Wellness Consulting.