Queen Charlotte steals the show, but Germany leads the Olympic Dressage team rankings
By Louise Parker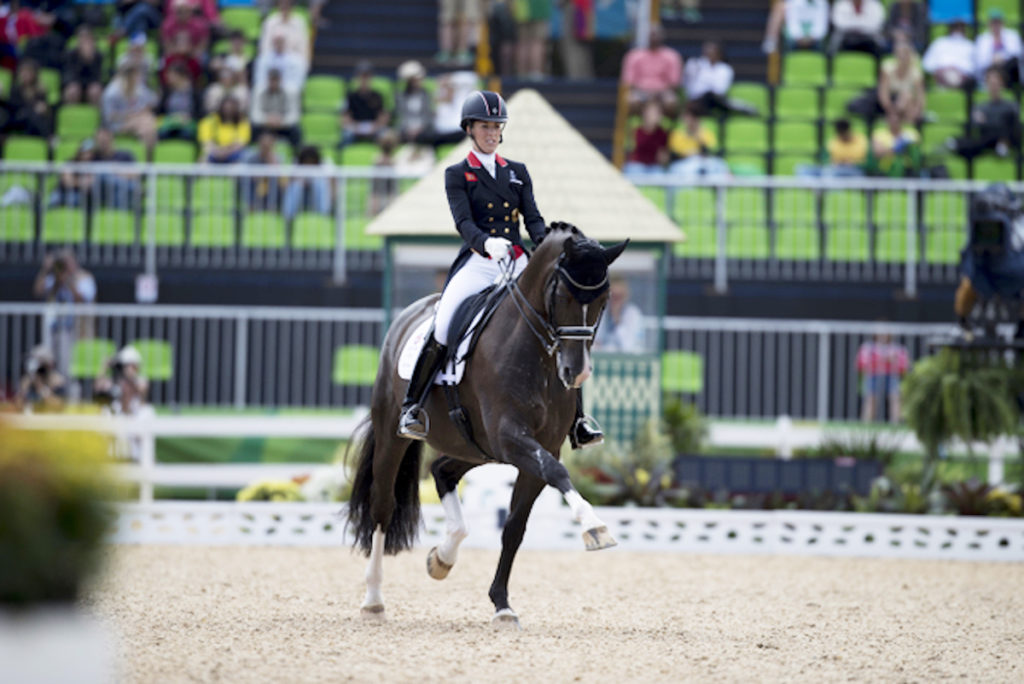 The multiple record-breaking British partnership and defending Olympic champions, Charlotte Dujardin and Valegro, more than lived up to expectations when producing the top score as the Dressage Grand Prix drew to a close at the Olympic Equestrian Venue in Deodoro this afternoon. But not even the shining star of the sport could halt the steady march of the Germans who look set to claim their 13th Olympic team title tomorrow afternoon.
"If there is no drama, which we all know can happen, we will hopefully take home the gold!" said five-time Olympic gold medallist Isabell Werth (47), who helped anchor the German total at 81.295 with a great test from the mare Weihegold. But the British are breathing down those German necks on 79.252, just over two percentage points behind, while Team USA is sitting in bronze medal spot another two points further adrift this evening.
Only the top six teams from the Grand Prix go through to tomorrow's Grand Prix Special team medal decider, so Spain, France, Australia, Brazil and Japan have now slipped out of contention, leaving the Netherlands, Sweden and Denmark still in the medal race along with the leading pack.
Germany was already out in front after two riders from each side competed yesterday, and looked set to gain an even bigger advantage after Kristina Broring-Sprehe (29) posted a massive 82.257 with Desperados today. "We are here over eight days now so I was very happy to begin!" said the world number one afterwards.
And when Dujardin's London 2012 gold medal winning team-mate Carl Hester (49) had some tricky moments with Nip Tuck, the British looked vulnerable. The 12-year-old gelding is notoriously spooky, unshipping his rider during a training session at last year's FEI European Championships in Aachen, Germany when he took fright, and living up to his reputation again today.
"He is probably the biggest horse here, but he has the heart of a mouse!" said Hester, who is also team coach. "He is good with noise but very visual. It was probably something ridiculous that spooked him, like a flower moving in a pot – maybe he needs glasses!" Hester joked. "He went fantastic all week and we had ten minutes in the arena this morning and he was totally relaxed. He had me completely fooled, I didn't expect this and I'm gutted!"
Dujardin rode to the rescue however, her fabulous 14-year-old gelding producing one of those spell-binding performances which have ensured his superstar status. "I can't help but smile when I ride Valegro", she said. "Today I didn't even have to ask him to do a thing, he just did it himself! He enjoyed it and it felt easy, he just tries his heart out."
The 31-year-old is really enjoying her second Olympic experience. "Some people come to the Olympics under pressure, but they still have to do the same as at any other show so I'm enjoying it and having the time of my life. I'm in the village with the world's best athletes. 'Oh there's Roger Federer, oh there's Nadal, or Murray' and I'm star-struck! I've been pin-swapping and everything, it's just great fun!"
A score of 85.071 left her out in front individually and brought Team GB back up into second place, but although the Germans now hold the next three slots to cement their position at the head of affairs, it's still tight at the top and it's still all very much to play for as the action resumes in the morning.
The Americans will also have to stay on their toes to fend off the Dutch who are very hot on their heels, less than one percentage point behind. Olympic veteran, Steffen Peters (51), boosted Team USA's chances with a mark of 77.614 with Legolas. "This was one of the biggest tests of my horse's life and it's difficult, but there wasn't a single point we gave away", he said. "He delivered the test I dreamed of for my team! It's going to be tight here now for the team placings though." he said earlier in the afternoon. And he was right, with team-mate Laura Graves pulling her side closer to the top of the leaderboard but leaving them still just off a podium placing when scoring 78.071 with Verdades.
Full results here
Quotes
Laura Graves (USA): "I had my horse out here this morning for a little bit of very light schooling and he was so quiet and so relaxed, I popped on him again this afternoon and he was very quiet and then the wind popped up and the plastic bags around the speaker started going and he just burst into action so I was kind of happy with that! I didn't get a chance to settle him down before he came in (to the arena) and unfortunately I didn't ride clean today but super-happy with the feeling and the way the training is reflecting in the arena.
Can't say enough good things about our team. Team has a lot of different meanings, and for us as equestrians in particular I think the Olympics is very special. We have the team of our horses and ourselves, and then we have our trainers and our friends and family, and we have each other – I couldn't ask to be here with a better group!"
Kristina Broring-Sprehe (GER): "It was really good today but we did make a few mistakes. In the piaffe we lost rhythm and there was a mistake in the zig-zag. I'm very proud of him. It was his first time on a flight coming here and he was a bit nervous at first but he's really happy here now. We are here over eight days so we are happy to begin. We have have a very strong team and Sonke (Rothenberger) and Dorothee (Schneider) were great yesterday. I hope Isabell will do the same!"
Patrik Kittel (SWE) – "I'm really happy, there was great harmony, there were some small things but at the end of the day I'm very happy. Now I can say I've done my third Olympic Games, it's quite a relief when you've actually done it! Everything is special about the Olympics, it's all crazy-cool, and every time you do it you can't get enough of it, it's the same for every sportsman, I think they will all agree with me about that. I enjoyed the test, sometimes you go in there and you just want to go home, but my horse felt really confident today. Scandic (now retired) used to be a bit spooky and scared but Deja is much more secure in herself, she's a super character and a very sweet horse. She's really easy, you could put her in a headcollar and ride her around here!"
Charlotte Dujardin (GBR) – "Valegro has the biggest heart, he's very intelligent and very brave. His only weakness is that, like me, he loves his food. He gets "hangry" when he can't eat and if I have food in my hand he'll follow me wherever I go!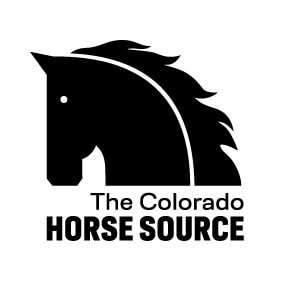 News from the horse industry. Sharing today's information as it happens. The Colorado Horse Source is not responsible for the content of 3rd party submissions.