by Ashly Snell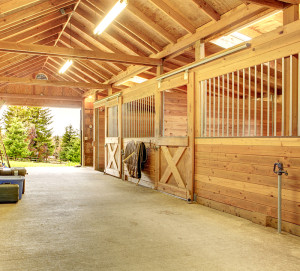 Between riding and caring for our horses, all too often the day escapes before we have finished our daily tasks. To help make barn chores more efficient for the equestrian, consider the top time-saving tips listed below. These cover the five main barn activities: stall cleaning, watering, feeding, record keeping and grooming.
Stall Cleaning
Time spent cleaning stalls could be greatly trimmed if your horses lived outside all day. However, 24-hour turnout generally isn't feasible for most barns. Here is an effective tip that will help you cut down the amount of hours spent wielding a pitchfork:
Tip 1: Purchase and install stall mats
Did you know that floor mats can greatly decrease the amount of labor involved in cleaning each stall? Floor mats help improve drainage and lower the amount of bedding needed. Less bedding can yield less time spent removing wet bedding from stalls. Rubber mats can also help protect floors, which can minimize the time needed repairing holes or uneven surfaces each year. Finally, they also act as an extra cushion for your horse's feet and joints.
Watering
Horses must have access to ample amounts of clean water 24 hours a day. With this in mind, simply adding a second bucket to each stall can cut time spent watering, here's how:
Tip 2: Add a second bucket
In the morning, clean the buckets and fill them to the brim. In the afternoon, you may find that the second bucket is still filled with water, which means you might be able to skip the afternoon water refill. Instead, the second water bucket can allow you to give your horses water in the morning and a quick top-off at night.
Feeding
Feeding horses multiple times a day is a lengthy process. However, multiple feedings is better for horses so it is a task that most barn managers complete for the sake of having healthy equine partners. To help decrease feeding time, try the following suggestion:
Tip 3: Prepare meals ahead
This may seem obvious, but it is a proven way to greatly diminish time spent measuring and scooping feed rations. In the morning, feed the horses their grain from individual buckets, then refill another set of buckets for lunch, dinner and the next morning. This strategy eliminates the need to push a heavy feeding truck, and saves you the hassle of organizing grain several times a day.
Record Keeping
It is no secret that keeping accurate horse records can easily consume your hours. However, if you want to have an organized barn, then this is a job that must be diligently completed. Below is a simple tip that will help you reduce the time spent organizing your records:
Tip 4: Convert to the binder system.
Stay productive and well organized by purchasing an inexpensive three-ring binder for each horse. Arrange the binder into individual sections such as show records, farrier schedule, vet reports and official documents (health certificates, up-to-date Coggins, etc.).
Grooming
While grooming horses can be therapeutic, it can take copious amounts of time. Below is a suggestion that can help reduce your grooming time, while still keeping your horse's coat in a top-notch showing condition:
Tip 5: Start the grooming process with a quick vacuum
It might sound a bit crazy, but horse vacuums are a great way to groom your equine partners and save time. The vacuum helps remove loose hair, dirt, dust and other debris from your horse's coat. Once you have finished vacuuming its body, take a simple dandy brush to remove any remaining small debris Then, rub your horse with a towel (to bring out the coat's natural oils) and brush its mane and tail.
         Author Bio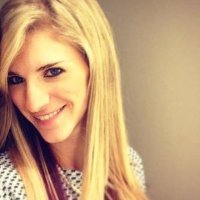 Ashly Snell works in Dover Saddlery's digital marketing department. Known for selling high-quality tack and equestrian gear and other products through their catalog and website they also have Dover Saddlery Retail Stores. Visit them online at: doversaddlery.com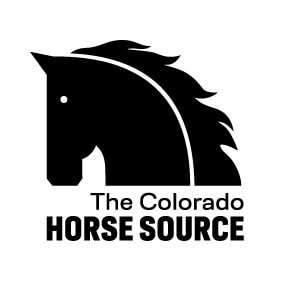 The Colorado Horse Source is an independently owned and operated print and online magazine for horse owners and enthusiasts of all breeds and disciplines in Colorado and surrounding area. Our contemporary editorial columns are predominantly written by experts in the region, covering the care, training, keeping and enjoyment of horses, with an eye to the specific concerns in our region.