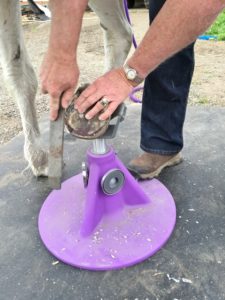 Equine Innovations Inc., was founded by owner Kevin Keeler as a means to promote his invention the Hoofjack®. Developed out of a desire to make his career as a professional farrier easier and safer, Kevin invented a unique hoof support system which he named Hoofjack®.
Early in Kevin's career as a farrier while working on the hind foot of a horse, the horse collapsed. Kevin's right knee was severely damaged. As the years passed, Kevin worked on an idea of creating a hoof support system that would support the horse while working on the hind foot.
Not only did he invent a safer and easier way to do his work, but the horses loved the stable, comfortable support as well. Fussy horses settled down, and babies stood still. Truly a win-win situation. It didn't take long before his clients began to ask for a Hoofjack®.
Equine Innovations Inc. is committed to producing a quality product that is made in the USA. Quality customer service is provided by a knowledgeable staff, all of which use the Hoofjack®. We invite you to join us in our quest for making both the horse and human more comfortable and safe.
You can purchase your Hoofjack® here: http://www.hoofjack.com/collections/hoofjack-hoof-stand/products/standard-hoofjack-hoof-stand
NWHS Publisher's Review:
Hoofjack is a strong, lightweight stand that makes hoof cleaning, treating or trimming much easier on the back. I've had the privilege of talking with the inventor of Hoofjack, Kevin Keeler. His stands are a must-have for everyone who cares for their own horses. The magnet on the stand keeps your tools close and handy, plus the stands are incredibly stable and easy to keep clean. The head changes out so you can either have the web cradle or the post with a rubber tip for comfort. Another tool to have in your barn!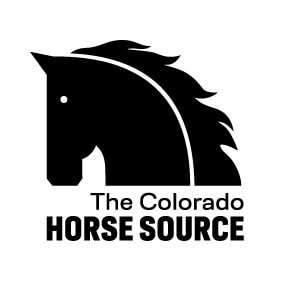 The Colorado Horse Source is an independently owned and operated print and online magazine for horse owners and enthusiasts of all breeds and disciplines in Colorado and surrounding area. Our contemporary editorial columns are predominantly written by experts in the region, covering the care, training, keeping and enjoyment of horses, with an eye to the specific concerns in our region.