SmartPak offer tips to help older horses weather winter woes
PLYMOUTH, MA – Cold weather can be especially challenging for senior horses, but your horse doesn't have to battle the winter weather alone. There are things you can do to set your senior up for success, and SmartPak is here with additional tips on how to support your senior horse.
One of the best ways to help your senior horse start winter off right is by making sure he's at a healthy weight. Ask your veterinarian to show you how to evaluate his body condition, and read more about the Henneke Body Condition Scoring Scale.  Once you know his body condition score, you can consider whether you need to make any adjustments to his diet now.
It's also important to monitor your horse's teeth. If your horse can't chew properly, he's not going to receive the full benefit of the food you're providing. That means wasted calories and wasted nutrients, and a horse whose diet isn't meeting his needs. Every horse needs an annual dental exam, and seniors may need one twice a year.
Next, be sure to evaluate your horse's serving of forage. As with any horse, he should be eating 1-2% of his body weight in roughage every day. Keep in mind that horses burn more calories in the winter staying warm. Your horse's body ferments roughage in the hindgut, which creates heat that helps keep him warm from the inside. Even if he's getting 1–2% of his body weight in forage already, an increase in hay may be warranted to make up for what he's using to maintain his core temperature.
Finally, consider whether you're going to blanket your horse this year. Even if you didn't blanket him when he was younger, it may be a smart choice to start now that he's a senior horse, since older horses may have more trouble regulating their body temperature. Not sure where to start with blanketing? SmartPak offers tips for finding the perfect blanket and offers a wide selection of product choices. You can learn more online through the Ultimate Blanket Destination.
In addition to general care, many senior horses may benefit from the daily, ongoing support that supplements provide, especially during the winter months. Key areas to support such as weight, joint, and immune are important to consider for your senior.
Weight gain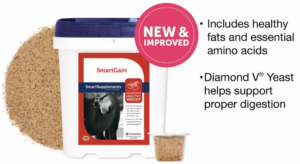 If your senior horse struggles to maintain adequate weight, ask your veterinarian if a weight gain supplement is appropriate. SmartPak recently introduced a new and improved SmartGain® formula which provides double the amount of fat in the original formula! Plus, it now offers outstanding digestive support from Diamond V® Yeast. Best of all, it's available at a new low price of just $24.92 in SmartPaks™.
Joint health
Whether your senior spends his days roaming a pasture or has been working hard all year long, his joints are experiencing the wear and tear that come with age and activity. Your horse's joints have already been under stress and strain for years, leaving them more susceptible to stiffness and discomfort. Some horse owners also find that their horses experience stiffness and discomfort during colder weather. Giving your golden oldie a daily senior joint supplement like SmartFlex Senior® will help ensure that he has the support he needs to stay comfortable.
Immunity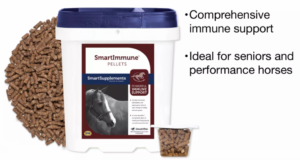 Your senior horse's immune system may not work as well as it used to. A healthy immune system is necessary for your horse to withstand stress in the environment, and a less efficient immune system means that seniors may be at risk. To make sure your horse's immune system is ready to take on the stress of winter, consider adding an immune supplement to his program. Supplements like SmartImmune™ Pellets provide potent antioxidants, herbs, and other ingredients to help support healthy immune function.
By using these tips together with the expert advice of your veterinarian and barn manager, you can ensure you're providing your senior horse with the support he needs to stay happy and healthy all winter long.
About SmartPak
From the feed room to the tack room, SmartPak offers innovative solutions to help riders take great care of their horses. SmartPak was founded in 1999 with the introduction of the patented SmartPak supplement feeding system. The revolutionary, daily dose SmartPaks are custom-made for your horse, individually labeled and sealed for freshness. With the success of this simple and convenient feeding system, SmartPak has continued to expand its offering of quality products, including its own line of more than 55 supplement formulas called SmartSupplements, and a wide variety of tack, equipment, and supplies. The company has grown rapidly each year and is now the largest retailer of equestrian products in the United States. SmartPak's success has been powered by a passion for delivering an unbeatable customer experience, and the company has been recognized with a Bizrate Circle of Excellence award five years in a row, as well as receiving an "Elite" rating from STELLAService. A nine-time Inc. 500/5000 honoree, SmartPak is the only equine company ever named to the Inc. 500 list.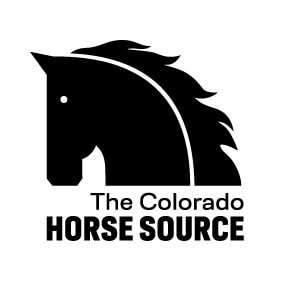 News from the horse industry. Sharing today's information as it happens. The Colorado Horse Source is not responsible for the content of 3rd party submissions.