Tips to Prepare Your Property for the Growing Season
by Alayne Blickle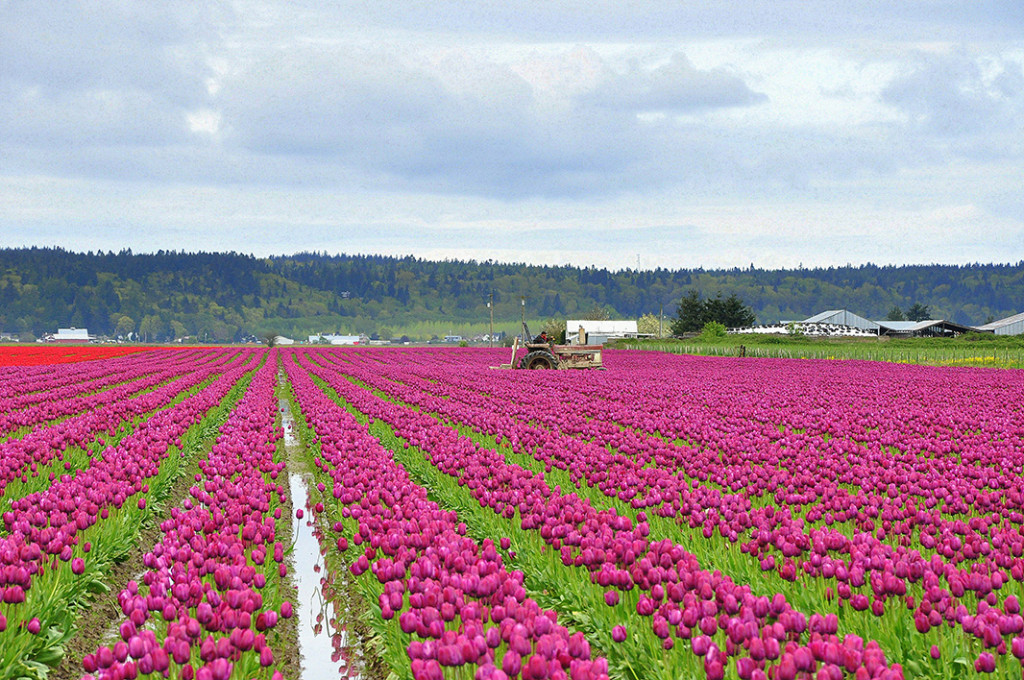 Spring finally here! That means now is the time to get busy tidying your horse property so you will be ready for the upcoming growing season. Here are a few tips to get you started:
Get your Violet-green Swallow boxes ready. In the Pacific Northwest we love our Violet-greens—they are beautiful and are voracious insect eaters, eating about 4,000 insects per day, per bird! Mid-March is when these insect controllers begin returning from Central America and start house shopping. All swallows eat flying insects and there's a species native to just about every part of North America. Many are secondary cavity-dwellers, requiring a hole built by someone else as a nesting spot. Clean out last year's nest boxes by simply opening the trap door and cleaning out the contents. If you don't have any nest boxes hung yet, now's the time to do it so Violet-greens will spend their spring and summer hunting insects on your farm! Remember: You must use nest boxes designed for Violet-greens. Horses for Clean Water has a tip sheet (The Swallows Are Coming) that you can find on the website, horsesforcleanwater.com. Or, check out The Original Birdhouse Book, by Don McNeil.
Add compost to gardens. The manure and stall waste that you have been composting over the winter should be just about ready to till into your garden or share with your neighborhood gardening friends. Check to see if it needs turning, or have aeration pipes put into it to help finish it off before you spreading. Compost is an excellent soil amendment that adds organic material, important microbial life and micro-nutrients to gardens and pastures.
Tune-up your manure spreader. Take a look at your manure/compost spreader to see if it needs any tune-up work. You may need to oil or grease a few parts before putting it into action. The drive mechanism or beater bar gears could probably use some attention. Check air in the tires and see if you need to grease the bearings or PTO shaft and couplings. It is always good to check these things out now, before using.
Tune-up your tractor.Even if you have been using your tractor all winter long, it is still a good idea to give it the once over at the beginning of the growing/ mowing/ spreading season. While you're checking over the tractor also check your mower deck and any other implements you use on your property. Taking care of these things all at once is a good idea.
Do a soil test. Spring is a good time to do a soil test, before you spread any fertilizer and/or lime and especially if you haven't done a soil test in a while. The soil test will tell you exactly what your grass plants and soil need in the way of nutrients. It's like using the dipstick in your car; if you don't check the level first you could be doing more damage than good. A soil test is cheap, they usually cost less than $25. Contact your local conservation district or extension office for a kit or information on how to get one.
Walk fence lines. Depending on the layout of your property, you're probably not able to see all of the fencing from one location. Now is a great time to do a close inspection of your entire fence line. Weeds, tree branches (or the entire tree, for that matter) and wildlife may have taken a toll on fencing during the winter months. Before soils starts to dry out and you are ready to begin using pastures, walk the fence line to see what repairs or clean-up are needed. Don't forget to test hot wire to be sure it's still working.
Check pastures for weeds and bare spots.While you're out in your pastures, take a little time to look for weeds that may be creeping in. Weeds often green up before grass plants so it should be easy to spot them; early spring is a good time to attack young weeds. Spread grass seed on bare spots before weeds move in.
Upcoming Events:
WOODINVILLE, WA
WORKSHOP: Pasture Management and Horse Health
Thursday, May 14, 6:30 – 9 pm
FREE! Register: kingcd.eventbrite.com, (425) 282-1949 or [email protected]
RENTON, WA
HANDS-ON WORKSHOP: Installing Farm Fencing
Saturday, May 16, 9 am – noon
FREE! Register: kingcd.eventbrite.com, (425) 282-1949 or [email protected]
Sign up at HorsesforCleanWater.com for the online newsletter to learn more about these topics, learn about upcoming educational events and to get timely information on HCW's NEW virtual, online program of classes.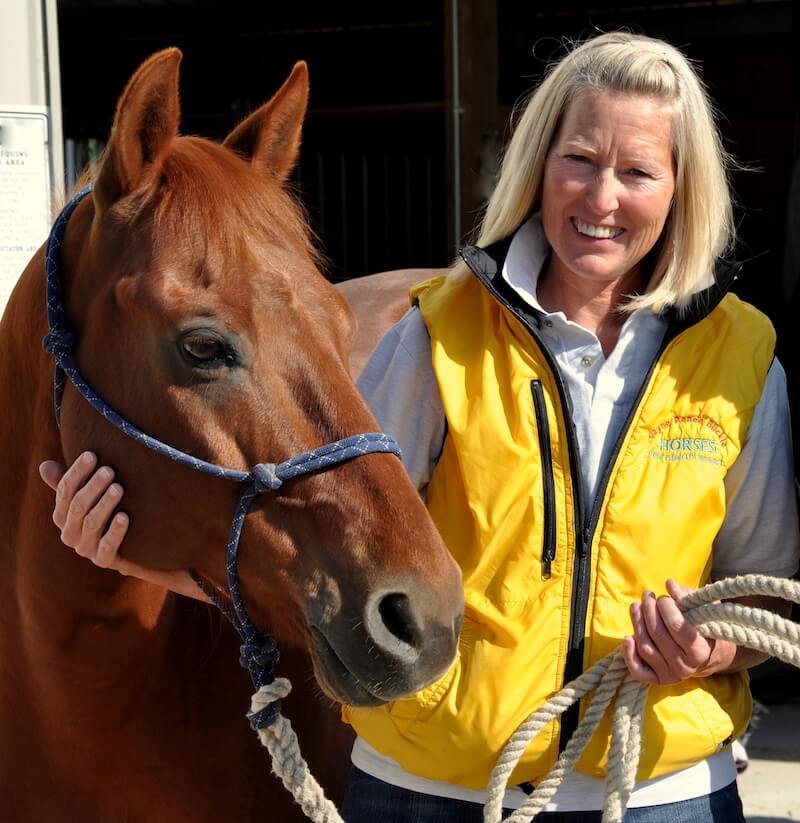 Alayne Blickle, a life-long equestrian and educator, is the creator/director of Horses for Clean Water, an award-winning, nationally acclaimed environmental education program that "wrote the book" on caring for horses and land. Known for her enthusiastic, fun and down-to-earth approach, she is an educator and photojournalist who has worked with horses and livestock owners for over 20 years. Alayne teaches and travels throughout North America and abroad, and also runs Sweet Pepper Ranch, an eco-sensitive guest ranch and horse motel in Southwestern Idaho where she and her husband raise top-notch reining horses and beautiful grass hay. For more information contact Alayne at [email protected] or 206-909-0225.