Top barrel racer and Purina® Ambassador Michele McLeod is featured in the third Stories of Greatness installment.
Shoreview, Minn. [November 28 2016] – Being at the top of your game is far from a walk in the park, and few riders know that better than Purina® Ambassador Michele McLeod. When she enters the barrel-racing arena at the National Finals Rodeo (NFR) in Las Vegas this December, she'll have earned every second in the spotlight.
McLeod's story to the 2016 NFR features triumph and tribulation through the grueling rodeo circuit and rising to the top of the world barrel racing ranks. Her journey and perseverance has inspired the third episode of Purina Animal Nutrition's Stories of Greatness.
The Stories of Greatness series features riders, horses and trainers who have overcome the odds to succeed and be among the top in their sport. Previous Stories of Greatness episodes have included racehorse trainer Kiaran McLaughlin and Olympic eventer Boyd Martin.
"Barrel racing is a sport that takes years to prepare for, but these riders are given only a few seconds to prove themselves and their horses in the arena," says David Nelson, Events and Sponsorship manager for Purina. "The Purina Ambassador program is designed to support riders like Michele who have the determination and horsemanship to work their way to the top."
The 2016 NFR is not McLeod's first rodeo, as the saying goes. McLeod has won championships across the western U.S. and has been ranked among the top five barrel racers in the world since 2013. In previous NFR appearances, McLeod placed in three out of 10 rounds in 2013, and five out of 10 rounds in 2014.
But, amidst the triumph has been near-tragedy. In 2013, McLeod sustained serious injuries while loading a horse into the trailer. McLeod has no memory of the incident, but she broke the bones in her face and needed reconstructive surgery, time out of the saddle and a recovery period complete with vision problems.
McLeod credits the strength of her family as a driving force in getting her through the injury and recovery period. Michele's husband, John, and their daughters—Lindsey, Katelyn and Jenna—are all actively involved in the rodeo circuit and Michele McLeod Barrel Horses.
Another motivation for McLeod was Slick by Design, a 9-year-old Quarter Horse stallion owned by Charlie Cole and Jason Martin of Highpoint Performance Horses. The duo shares a special bond and the 2016 NFR will be McLeod and Slick's third year competing at the Las Vegas venue.
It's her dedication, determination and sheer grit that makes McLeod's journey stand out among the Stories of Greatness.
"Michele has certainly earned her place at the NFR," says Nelson. "Purina is proud to have her team represent the iconic checkerboard in the Stories of Greatness series and in Las Vegas."
"You have to be able to handle the highs, as well as the lows, and be able to let them go and not dwell on those—that can be a struggle," McLeod says. "The mental preparation that goes into riding at the top of your game is a lot tougher than people realize. But in the big picture, when you work hard enough to find yourself in even the largest competitions, like the NFR, it's just another barrel race. You have to go in and turn three barrels, just as you have day after day leading up to this moment."
For more information, visit www.purinamills.com/horse-feed.
Purina Animal Nutrition LLC (www.purinamills.com) is a national organization serving producers, animal owners and their families through more than 4,700 local cooperatives, independent dealers and other large retailers throughout the United States. Driven to unlock the greatest potential in every animal, the company is an industry-leading innovator offering a valued portfolio of complete feeds, supplements, premixes, ingredients and specialty technologies for the livestock and lifestyle animal markets. Purina Animal Nutrition LLC is headquartered in Shoreview, Minn. and a wholly owned subsidiary of Land O'Lakes, Inc.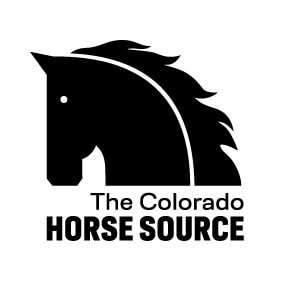 News from the horse industry. Sharing today's information as it happens. The Colorado Horse Source is not responsible for the content of 3rd party submissions.