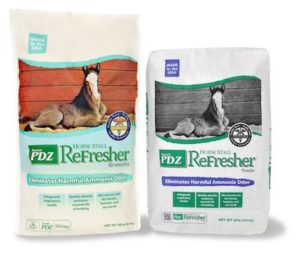 The smell of ammonia may be stronger in the summer months, but in fact, ammonia is just as dangerous in winter. While the odor may not be as noxious, ammonia gas damages the respiratory system before the nostrils are able to detect it. Ammonia is a health risk to your horse, stressing the upper respiratory airways and placing them at risk for pneumonia, heaves, and other serious illness.
In the winter, the effects of ammonia can be magnified. Horses spend more time inside, and therefore spend more time in an environment full of ammonia. There also tends to be less ventilation in the barn, with doors and windows closed in an effort to keep horses (and humans) warm. This traps the ammonia in the stalls and the rest of the barn.
There are a number of ways to lower levels of ammonia in the barn, starting with cleaning stalls and run-ins on a regular basis. The liberal application of a stall refresher, such as Sweet PDZ, in the stalls, aisle ways and run-in sheds effectively eliminates ammonia. In addition to these measures, keeping the barn well ventilated will also aid in your horses' respiratory health.
Sweet PDZ has been keeping stalls healthy for over 32 years and continues to be the leading horse stall freshener on the market. This organic (OMRI Listed), non-toxic mineral captures, neutralizes and eliminates harmful levels of ammonia and odors. For more information, as well as a dealer locator, visit SweetPDZ.com
Originally Published March 2017 Issue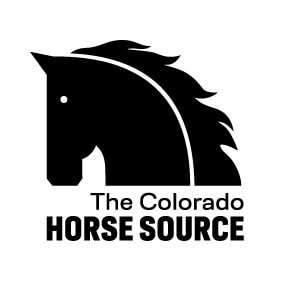 The Colorado Horse Source is an independently owned and operated print and online magazine for horse owners and enthusiasts of all breeds and disciplines in Colorado and surrounding area. Our contemporary editorial columns are predominantly written by experts in the region, covering the care, training, keeping and enjoyment of horses, with an eye to the specific concerns in our region.