The

Best Guided Trail Rides in the United States
By Julie Bielenberg
The National Dude Ranch Association (DRA) has over 10,000 trail rides throughout the Western United States and Canada. Trail riders can travel across National Forest, BLM, private acreage, hundreds of miles of waterways, valley and mountain, and desert and coast with wranglers of the DRA. Of all these options, which is truly the wildest in 2018?
The Wildest Ride: Border Ride –– Rancho de la Osa, Sasbe, Arizona
It's both scenery and the current political state of the country that makes this possibly the wildest ride in the West! Rancho de la Osa houses Arizona's oldest continually used building, constructed in an Indian village around 1720 by Jesuit missionaries.
In 1812 the ranch was part of the Ortiz Brothers Spanish land grant. With Mexican independence from Spain, the ranch became part of Mexico. In 1916, Pancho Villa raided and attempted to take Rancho de la Osa. A cannon ball from the attack was found embedded in the adobe wall of the hacienda, which is on display today.
Once you've taken in the enormous breadth of Rancho de la Osa's history, saddle up and choose the ranch's border ride.
Start on horseback through wooded mesquite trails and low sandy washes. Next, the wranglers will take you past the ranch's cemetery, dating from the early 1800s. From here, the horses leave the ranch, cross into La Mirador Ranch and continue to the border with Mexico, about a 20-minute ride. You travel directly to the fence separating the countries. Wranglers describe the scenery that unfolds and explain the reason for the black jugs piled feet high in some places, the blankets, clothes and more.
After all questions are answered (and there are many) wranglers continue on with the ride reemerging at the ranch. For those who are curious, the wall ends abruptly in the desert. Draw your own conclusions, but history and reality are present, evident and relevant! ranchodelaosa.com
The Other Border Ride––Bar W Guest Ranch • Whitefish, Montana
For the second wildest ride, the DRA is going to take you to our northern border. At Bar W Ranch there's a full day ride that takes guests to an extremely wild site. Throughout the day the terrain changes, and riders can walk, trot, or lope through open meadows and lush forests before exploring Lake Koocanusa. Riders think they've entered a postcard with a majestic mountain backdrop and long sandy beaches as far as the eye can see. Lake Koocanusa signifies the cooperation between two friendly neighbors; "Koocanusa" is an abbreviation of Kootenai River and the first three letters of Canada and USA.
The wildest part of this ride is traveling along the three-wire fence separating the USA and Canada. The fence can be seen for miles stretching in a straight line across rolling hills before disappearing into the distance. A small stone obelisk distinguishes the border and makes for a prime photo opportunity for guests who dare to put a leg on each side and claim being in two countries at once. thebarw.com
The Lower 48's Largest Protected Wilderness––Geronimo Trail Guest Ranch • Winston, New Mexico
The Gila National Forest expands over 3.3 million acres and is the largest federally protected landmass in the lower 48. It's also the first wilderness area designated in the United States. The terrain is wild, and the history won't disappoint either. In one canyon alone, Geronimo Trail Guest Ranch takes riders through 1,000 years of history from Mimbres to Apaches to Basque and tin miners. Aptly named Dwelling Canyon, this location has been a geologically unique stopping place for years marked with pictographs, cliff dwellings, Basque structures, and mining equipment. Sitting in a cave that demonstrates humanity for thousands of years—now that's wild! 
The ranch will also take you on rides through Taylor Creek Canyon, Beaver Canyon, Whitewater Canyon, Hoyt Canyon, and others. All are truly awe-inspiring and jaw dropping. Gaze up at canyon walls as you ride through creeks fed by warm spring waters. geronimoranch.com
Wild for Wildlife in Private Elk Pastures — Averill's Flathead Lake Lodge • Flathead Lake, Montana
Horseback ride through a 500-acre Montana elk preserve. Guests are led into the ranch's private elk preserve where they will be able to view mature bull and cow elk in their natural habitat. Depending on the time of year, riders view the lodge's herd in full velvet or mature growth. In the fall guests can watch from a distance as the bull elk spar with each other, testing their strength for the rut. flatheadlakelodge.com
Watch Moose in a Place Named for Them—Gros Ventre River Ranch • Moose, Wyoming
Grab a cup of cowboy coffee and glance at one of America's largest mammals along this wild breakfast ride. Gros Ventre River Ranch in Moose, WY has riders leave the barn by 7 a.m. in order to see wildlife at their most active. Exciting sightings include moose, elk and eagles. The Jackson Hole area is notorious for iconic wildlife, and this particular ride allows guests to see the ranch's valley during a serene time when most are still sleeping.
The final destination is a picnic spot by the Gros Ventre River. There, breakfast is prepared in cast iron pots over the fire. The menu includes biscuits and gravy, scrambled eggs, bacon and sausage, fruit tea, juice, hot chocolate, and of course more cowboy coffee. grosventreriverranch.com
Published September 2018 Issue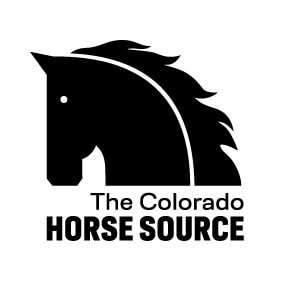 The Colorado Horse Source is an independently owned and operated print and online magazine for horse owners and enthusiasts of all breeds and disciplines in Colorado and surrounding area. Our contemporary editorial columns are predominantly written by experts in the region, covering the care, training, keeping and enjoyment of horses, with an eye to the specific concerns in our region.