BRENTWOOD, Tenn. (Sept. 28, 2014) – After a record-breaking 4-H Paper Clover campaign in the spring, Tractor Supply Company, in partnership with National 4-H Council, is hosting another Paper Clover campaign in October.
On Oct. 7 – 18, Tractor Supply Company and Del's Feed and Farm Supply customers have the opportunity to purchase paper clovers for $1 or more during checkout. At the end of the campaign, 70 percent of the funds raised will benefit state and local 4-H youth development program activities, such as local camps and after-school programs, and grant scholarships for 4-H youth in the communities where Tractor Supply and Del's stores are located. The remaining thirty percent of the total funds are donated to National 4-H Council to help connect more young people across America to high-quality 4-H youth development programs.
"The Paper Clover fundraiser is a significant part of Tractor Supply Company's support of 4-H programs throughout the 1,300-plus communities we serve," said Christi Korzekwa, Senior Vice president, Marketing, Tractor Supply Company. "We are proud to be able to provide essential funding to more than 1,000 county 4-H programs. These programs make a positive impact on young people that last a lifetime. The continued success of the Tractor Supply Paper Clover fundraisers demonstrates the importance of our 4-H partnership with our customers, team members and communities."
"For many years, the fundraising event has allowed us to provide thousands of 4-H youth across the country greater access to 4-H programs," said Jennifer Sirangelo, president and CEO, National 4-H Council. "We are thrilled about our continued partnership with Tractor Supply Company as it drives the excitement of local community participation and support for 4-H programs, and therefore the success of the 4-H Paper Clover campaign."
Tractor Supply Company, the largest rural lifestyle retail store chain in the United States, raised $913,553 during the 12-day spring Paper Clover campaign. The amount broke the record for most monetary donations during the four-year collaboration. Tractor Supply has raised $7,029,426 for 4-H programs across the country through Paper Clover campaigns in just five years.
Tractor Supply Company, listed on the NASDAQ Stock Exchange as TSCO, operates more than 1,400 stores in 49 states. Tractor Supply Company stores are focused on supplying the lifestyle needs of recreational farmers and ranchers. The company also serves the maintenance needs of those who enjoy the rural lifestyle, as well as tradesmen and small businesses. Tractor Supply Company stores are located in the outlying towns in major metropolitan markets and in rural communities. The company offers a comprehensive selection of merchandise for the health, care, growth and containment of horses, livestock and pets including select Purina and Nutrena brand feeds; a broad selection of agricultural products; and tools and hardware selected for our customers' needs. In addition, the company sells light truck equipment, work clothing for the entire family, and an extensive line of seasonal products including lawn and garden power equipment products. For more information on Tractor Supply, access the website at www.TractorSupply.com.
4-H is a community of seven million young people around the world learning leadership, citizenship, and life skills. National 4-H Council is the private sector, non-profit partner of the Cooperative Extension System and 4-H National Headquarters located at the National Institute of Food and Agriculture (NIFA) within the United States Department of Agriculture (USDA). In the United States, 4-H programs are implemented by the 109 land-grant universities and Cooperative Extension through more than 3,000 local offices serving every county and parish in the country. Outside the United States, 4-H programs operate through independent, country-led organizations in more than 50 countries. Learn more about 4-H at www.4-H.org.
This article sponsored by: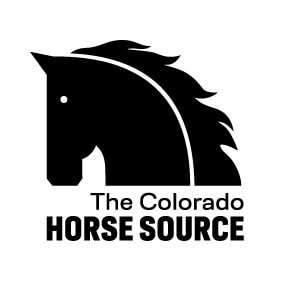 News from the horse industry. Sharing today's information as it happens. The Colorado Horse Source is not responsible for the content of 3rd party submissions.