Why You Need a Hay Analysis
by Shelley Nyuli, SciencePure Nutraceuticals
Properly cured hay is unquestionably valuable if pasture is not available. But most of us assess hay quality by looking for a light green color and a sweet fresh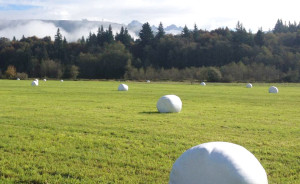 smell. If it fits these criteria, and the hay is free of mold or dust, we figure we've hit the jackpot. But there's more to it than that.
The most nutritious hay would have been cut at prime maturity, showing fine stems, green to light green in color, and a high ratio of nutrient-rich leaves if alfalfa is present. Avoid hay that is largely sun-bleached with thick/stalky stems, and/or that smells musty, is dusty, or shows signs of fermentation.
The need for hay analysis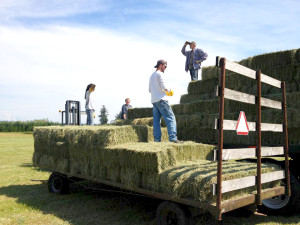 These days, it may not be adequate to buy good looking hay, especially if your horse has metabolic challenges or performance needs. The true test lies in the laboratory hay analysis. It is more important for you to know that the sugar content (NSC/nonstructural carbohydrates) should be lower than 12%, and at a rate of 2% of body weight if your horse is overweight, showing symptoms of equine metabolic syndrome or Cushing's disease, or is susceptible to founder and laminitis. In these cases most owners tend to steer toward what looks like a lower quality (pale or stalky) grass mix or timothy hay, but that is not a guarantee of low sugar content. Even straw (oat straw) can be high in non-structural carbohydrates. Surprisingly, an alfalfa (lucerne/legume) is acceptable during the acute stage of laminitis/founder, and offers an added calcium and phosphorous value that traditional grass hay types (orchard, timothy, brome) no longer have once harvested and cured.
Understanding the calcium to phosphorous ratio
Calcium and phosphorous have an important, and long overlooked, role that goes beyond supporting important growth functions. Calcium, highly absorbable through the upper section of the small intestine, also plays major roles in nerve transmission, blood clotting, and temperature regulation, as well as healthy muscle function, including the heart. Phosphorous is needed for various cell functions and energy metabolism. Though calcium shows no adverse effects if given in higher levels, too much phosphorous limits the absorption of calcium, giving risk to thyroid issues, weight loss and possible skeletal problems.
Most performance breeds, as well as breeding, lactating or growing horses (within their first two years) will do better on a higher protein ratio (14% to 18%). It is important that the roughage choice provides the preferred ratio of calcium and phosphorous (2:1) along with the other significant macro-minerals needed to support a healthy, competitive, reproducing or growing horse.
Hay analysis is a key tool that allows you to quickly adjust the overall nutrition spectrum. Talk to your vet or an equine nutritionist to assess your horse's personal nutritional needs. If a quality vitamin/mineral supplement is recommended, choose one with the ratios described within this article. Feeding the whole horse naturally should be the priority of every owner.
Shelley Nyuli is co-owner and president of SciencePure Nutraceuticals Inc. and makers of Pureform Equine Health Supplements, VetForm Animals Health Supplements, Breeders Best In Show Pet Supplement as well as Protocol Human Health Supplements. Shelley Nyuli has been successful in the Standardbred racing industry through breeding and racing with as many as 30 horses per year. Longevity through health and study is her focus.
*Parts of this article taken from Advances in Equine Nutrition.
This article sponsored by: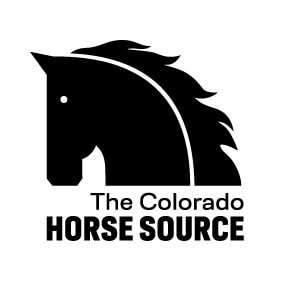 The Colorado Horse Source is an independently owned and operated print and online magazine for horse owners and enthusiasts of all breeds and disciplines in Colorado and surrounding area. Our contemporary editorial columns are predominantly written by experts in the region, covering the care, training, keeping and enjoyment of horses, with an eye to the specific concerns in our region.