Top Ten Things to Do Now to Prepare for Winter
by Laurie Cerny
Before we know it winter will be here. And there's nothing worse than seeing the first snowflakes fall and realizing your barn isn't ready for winter. Here's a list of ten chores to do now in preparation for winter:
A clean barn is a great way to welcome winter. Photo credit Laurie Cerny

Do a good fall cleaning. A clean barn is not only a healthy environment for your horses (better on their respiratory system), it will also give you more space to store equipment like tractors and trailers. Sweep cobwebs from lights and electric sockets. Cobwebs around light bulbs and electric sockets are a fire hazard; a reduction of cobwebs also lightens up the indoor environment. Sweep out corners in stalls, tack room, and other spaces – doing so reduces the places insects can over-winter. Clean out grain storage bins/containers. Make sure to clean behind and under bins –dropped grain is an attraction to mice and other rodents during the winter. Also, store supplements and treats in animal proof containers as a way to deter pests in your feed room/area. Take down box fans, clean them (blow out motor cases using an air compressor), and store.

Dig out your doors.

 T

here's nothing worse than trying to shut a door during a blizzard and realizing the track is full of dirt and debris.

 

Remove enough dirt so there is plenty of clearance (at least twice as much as you think).

 

This will allow for the expansion of the dirt when the moisture from rain/snow freezes.
Paint fencing and gates.

 

Fall is a good time to paint wood fencing and to touch up the rusted areas on metal gates.

 

The project is less overwhelming if you break it up over a period of a week or two . . . doing a couple of sections a day. 
Add fill dirt/sand in front of gates and doors.

 

Keeping these areas filled in helps to reduce the mud once the ground freezes and thaws.
Repair any damaged windows or doors.

 

You want to make sure that both your windows and doors are opening and closing properly and that door latches are still in working order.
Service snow removal equipment.

 

Fall is a great time to go over snow blowers, plows and other equipment used for snow removal.

 

Replace any broken snow shovels, roof rakes, and have at least one bag of snow melt on hand.

Remove freezable items from tack room like fly spays and grooming products.

Empty and store water tanks, extra pails, and garden hoses.

 

You also want to drain any outdoor faucets and lines to water tanks (if they're not heated) before temperatures dip below freezing.

 

Wrap any water pipes on the exterior walls of barn with heat tape, as well.
Clean out the horse trailer – especially if you don't haul during the winter.

 

Clean out the horse area and wash the walls and floor.

 

Apply a wood preservative to wood flooring.

 

Use an air compressor to blow out hay and sawdust along seams in mangers, windows, and sidewalls.

 

Apply a tire product and cover tires, if possible.

 

Clean out tack/dressing areas and remove any freezable items.

 

Winterize trailers with toilets and showers.

 

Add a few mothballs in the dressing room or living quarters; this will help to keep mice out.
Stock up on hay and bedding.

 

Winter is too late to realize you don't have enough hay.

 

If you didn't get enough hay during the summer, make sure to find a source and buy enough to carry your horses through to first cutting 2014.

 

You can never have enough hay!

 

Have at least one month's supply of shavings/bedding and stall dry products ahead.

 

This way you won't run out in the middle of a blizzard.
With a little preparation you, and your horse, can rest easy knowing you're ready for inclement weather.
Published September 2013 Issue
This article sponsored by: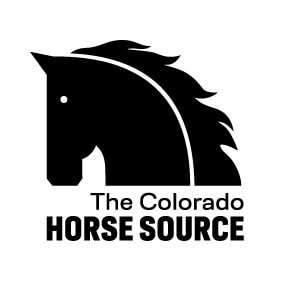 The Colorado Horse Source is an independently owned and operated print and online magazine for horse owners and enthusiasts of all breeds and disciplines in Colorado and surrounding area. Our contemporary editorial columns are predominantly written by experts in the region, covering the care, training, keeping and enjoyment of horses, with an eye to the specific concerns in our region.