Horse Roots Run Deep in Her Family, and She Intends to Keep the Legacy Going
What's your name and age?
Quincy Swanson. I'm 12 years old.
How long have you been involved with horses?
I've been around horses since I was a baby, but I started riding when I was 4.
What's the hardest part about owning or caring for horses?
Chores are satisfying and fun, but having to clean pens every night can get a little old. Really, the hardest part is keeping the horses healthy and safe from injury.
What kind of riding do you do?
Right now, I'm doing a lot of working cow horse events with 4H and Colorado Versatility Ranch Horse Association. I'm also slowly teaching one of our heading horses to run barrels and poles. I'm also working on roping the dummy so I can rope horseback.
Tell us about your horses.
Toad is my short, fluffy bay that I do ranch horse events on. He's 26 and has seen it all. I've had him for one year, and he's teaching me a lot! Woody is 22. He's a big, powerful buckskin ex-rope horse. He takes good care of me in the gymkhana events.
What are your horse riding and training goals?
I want to continue to compete well on Toad and Woody and also keep learning and competing in the COVRHA buckle series. I want to help my little brother, Waylon, ride my old horse, Blueberry, better. I've learned a lot the past couple of years, and I want to share with him. I also try steal Blueberry to rope on her some!
Any accomplishments your especially proud of?
Last year, I passed my level 2 test in 4H and competed in both gymkhana and working cow horse on Woody at the Douglas County Fair. I won grand champion in gymkhana and reserve grand champion in working cow horse.
What are some obstacles you've overcome with your horse?
I was having a hard time with turning and rollbacks with Toad last fall. I had some lessons from Shane Brown, and he helped me not use my reins so much and focus on my legs more. Toad is happier! We get things done much smoother now.
Who are your heroes in the horse world and why?
Shane Brown taught me so much this spring. Lisa Jordan has also given me so much help over the last couple years—I got Toad from her. My first instructor, Cathy Ferguson, was my first great coach since I was just 5 years old. She's so much fun and gave me a lot of good lessons and confidence. Last but not least, my most amazing and wonderful helpers are my dad and grandpa (Roy Swanson and Dr. Terry Swanson, DVM). They give me lots of support and tips to keep me motivated to ride and do better.
What's your dream career? Do you see horses in your adult life?
I plan to always have horses in my life. I'm really thinking about being a horse veterinarian like my Papa. I love helping him take care of our horses when they're sick or hurt. He inspires me to want to take care of our horses the way he can. Being a vet also combines my three favorite things: science, animals, and people!
The Colorado Horse Source is celebrating youth in action. This column features young equine enthusiasts from all over Colorado who inspire, uplift, or just have fun with horses. The future of the horse industry depends in youth participation. We look forward to sharing their stories and adventures!
If you're 18 years old or younger and would like to participate, we invite you to share your story at: https://www.coloradohorsesource.com/youth-column-submission-form
See this article in the November/December 2022 online edition:
November/December 2022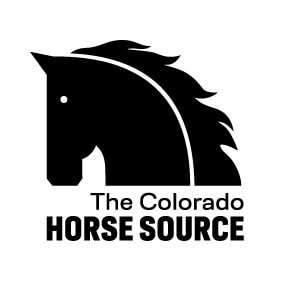 The Colorado Horse Source is an independently owned and operated print and online magazine for horse owners and enthusiasts of all breeds and disciplines in Colorado and surrounding area. Our contemporary editorial columns are predominantly written by experts in the region, covering the care, training, keeping and enjoyment of horses, with an eye to the specific concerns in our region.