Italy tops the Juniors team competition and Germany goes on to claim the Young Riders team gold medal
By Simona Diale
Excitement, teamwork, friendship and a highly professional group of Juniors and Young Riders is what made Friday afternoon at the CS Ranch special. The beautiful venue this year is not only host to the SVAG FEI World Reining Championships for Seniors, it is in fact – for the second year running – also host to the FEI European Reining Championships for Young Riders and Juniors.
The Juniors Competition
Opening the FEI European Reining Championship for the younger riders was the Juniors competition. With a total score of 638.5 Team Italy slid to the highest step of the podium taking top honors and the gold medal. Sealing the deal was 15-year-old Matteo Bolzano who rode High Point Reiner, a.k.a. 'Ruffy', to a 215.5. The talented 7-year-old Quarter Horse gelding is the past 2015 NRHA Non Pro World Champion with Matteo's father, Manuel, in the saddle. "Ruffy is the most consistent horse I have ever ridden and once again he proved how level-minded he is today," said Manuel. "Seeing my son wear the gold medal along with his team is a feeling that cannot be described, especially as I know how much time, passion and work Matteo and his team mates put into this sport."
Joining Bonzano on the podium with a 212.5 was Martina Baldelli riding Great Dun Pistol, a 7-year-old Quarter Horse mare owned by Christian Baldelli, Irene Merlotti and her Snapplejack, an 8-year-old Quarter Horse gelding (210.5), and Carlo Ambrosini aboard the Ambrosini QH owned 8-year-old Quarter Horse Gelding. Celebrating the Italian victory along with the young athletes was the president of the Italian Equestrian Sports Federation (FISE), Cav. Vittorio Orlandi.
With a total score of 626.5 points, Team France firmly held on to the silver medal in front of Belgium who settled for the team bronze with a total score of 608.5 points.
Riding for France was Marie Baralon who reined her 8-year-old mare, Chicken Sandwich to the second highest score of the day, a 215. "She's simply the best!" were Marie's words following her run. A little over a month ago, the pair – who has been together since the beginning of 2015 – earned the 2016 NRHA European Affiliate Limited Non Pro Championship in Poland. Along with Baralon were Margaux Legrand and New Doc Peppy Doc (owned by Julienne Legrand) who closed with a 208, and Axel Pesek riding Cheximatic (owned by Yannick Pesek) scoring a 203.5.
Team Belgium was represented by Bert Coeckelbergh riding Vannietvelt-De Pauw's Toosexy For Ricochet (212), Nimroid Vannietvelt riding Im Smart And Wimpy to a 201.5 for his parents Vannietvelt-De Pauw (201.5) and Jinke Stevens with her own Don John Escape BB (195).
The Young Riders:
Defending champions, team Italy, battled to leave Givrins with the gold medal around their neck. This time around their direct opponents were the determined young German riders.
Franziska Eufinger with Smoking In Starlight, owned by Jessica Hein, (212.5) and Anna Voss riding her gelding Mandys Little Magnum scored a 212.5 and a 212 respectively. First to ride for the team, their runs put the Germans in the lead. Jacob Behringer and his gelding Rascal Sensation performed impeccably and once they completed their last maneuver, a 217 appeared on the scoreboard. The last horse-rider-combination for team Germany was that made up of Gina Schumacher and Chanay Sky Management SA's Arc Guns M Oaks. The 18-year-old and her 7-year-old chestnut gelding a.k.a. 'Earl' performed to the best of their ability offering the crowd a close to perfect run which was paid back by the judges with an impressive 221 bringing their team's total to a 651 and the gold medal.
Team Italy's Enrico Sciulli and his Snips Gotta Bud – the last duo to run for the team – also left their mark in the pen with a great go worth a 220 score. Their performance, along with Andrea Pedrotti and Topgun Showtime's 213 and Nico Sicuro with Dualin Surprise's 211.5, was not enough to best the German's final composite score and, with a final 644.5, they rode to the second step of the podium. The fourth team components were Alessia Simoncini and her Ready To Spook.
As Germany and Italy battled for the gold and silver medals, team Belgium rode their way to the bronze medal with Bo Brutsaert and CJ Whiz (210.5), Indy Henrard and Steadys WR Diamonds (209.5), Amber Heibuchel and Wimpys Lil Prize (209). The fourth rider for the team was Kimberly Noels and Ivegottafootwork owned by Erik Hoet.
For complete results, information, live stream and live scores, visit the official website http://www.worldreiningchampionships2016.com/en/events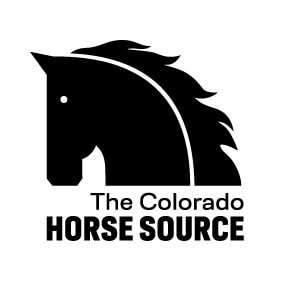 News from the horse industry. Sharing today's information as it happens. The Colorado Horse Source is not responsible for the content of 3rd party submissions.