A believer and the horse of a lifetime: Stephan Barcha (BRA) and Landpeter do Feroleto
By Louise Parkes
Everyone sat up and paid attention when a relatively unknown Brazilian called Stephan de Freitas Barcha produced two spectacular clear rounds in the super-tough team competition, the Furusiyya FEI Nations Cup™, at La Baule (FRA) and Falsterbo (SWE) this year. Double-clears at this level of the sport are hard to come by, but while many other top combinations struggled to make it happen, Barcha's horse, Landpeter do Feroleto, made it look like a walk in the park. Fast-forward a couple of months and they popped around in the training session at the Olympic Equestrian Centre in Deordoro today, giving the fences plenty of air.
Competing at the Olympic Games is a big step up for a young man on an upward trajectory, but both he and his horse are totally taking it in their stride.
Rio born and bred
"I'm from Rio and I have lived here most of my life. My father had a farm in the countryside where he bred a special kind of Brazilian working horse, the Margalanga Marchador. From the time I was five years old I liked to ride them and I always wanted to be around them but my mother was unhappy because I spent every weekend away from home and only got back late every Sunday night. So my parents decided I should start to ride at the Sociedade Hipica Brasiliera here in Rio and I grew up in this club. My family love being part of my riding career but it's difficult for us to be together now that I am in Europe. I miss them, but they will all be here to see me compete!" the 26-year-old said just before he climbed into the saddle this morning.
He has learned his trade from a master, Brazil's Nelson (Neco) Pessoa, a household name in his country and a legend right across the sport. Barcha has been based with Neco for three years now, and it has been a fruitful learning curve. "During that time I have competed in three and four-star shows and I also did a season in Wellington (USA) but I never had a really good horse like this one until last year.
"Peter used to be ridden by my best friend Sergio Marins who competed for Brazil in Eventing at the Athens Olympics before turning to showjumping. He is Brazilian champion and we have known each other since we were small children. Peter's owner is also my friend, Chiara Besanzoni (25) and Peter is Brazilian bred. I started riding him last year in Brazil, I took him to three shows here before bringing him back to Europe. Our first big result together was in the Grand Prix at the 5-Star show in Paris (FRA) and this year Nelson and I made a plan to try to be part of the team for Rio and it went really well. Peter is really good and Neco and I are really confident – this horse deserves this – and Sergio is also here this week to support us."
Brave
Peter does indeed deserve to be at the Games. He is a spectacularly brave horse. Barcha talks about the horse's courage and determination to survive after a horrific accident in which he was seriously injured. "When Sergio was competing him, Peter was travelling home from a show and the driver fell asleep. Some of the horses in the lorry were killed and Peter had a huge injury to his neck, it was cut wide open, you can still see it clearly."
With blood pumping from an artery it was only the quick intervention of a top Brazilian vet that saved the horse's life, "but this will tell you about my horse. He is so kind and gentle, and he still goes up the ramp of the lorry without even a small worry today. He just trusts you. And you know, I think he loves it here in Rio again, he's really happy to be back home!"
Barcha describes himself as "a dreamer and a believer! When I started to ride in Europe with Neco I didn't have a horse to be part of the Brazilian team but I always thought that I would somehow get my chance. This horse has given me my chance, and so has George (Morris, the Brazilian team manager). I met him in the USA some years ago and he saw me compete there, then he started with our team in January this year and we did a nice season together in Portugal where we won a Grand Prix and then we finished fourth in Maubeuge.
"Competing on the team at La Baule was my first opportunity to show what I could really do – I knew it was my chance and I would have to do great and Peter jumped amazing! And then he was brilliant again in Falsterbo. He is a wonderful horse!"
Barcha can't wait for the Jumping action to begin tomorrow (Sunday). "Competing here is a huge pleasure, to be part of the Brazilian team at the Olympic Games in my home town, in my home country, to ride for 200 million Brazilians and to carry our flag, it's fantastic! I just said to my team-mates that we must have fun and enjoy the experience. We have good riders with nice horses and we know what we are here to do. I believe in our team and we can have a really great week here. We are confident, we have great support and the atmosphere in the team is a bunch of guys who are very close."
He knows he owes a lot to top trainer George Morris, who has been so influential in the careers of many of America's top riders, and to Nelson Pessoa whose name has long been linked with great highlights of the sport.
"I'm 26, and when I was born Nelson was already 54 and George was 52. I am so lucky to work with them and when I am a grandfather I want to be able to tell my grandson about the opportunity life gave to me to be close to these two legends. Life isn't easy in this sport, but I'm a fighter and I'm going to try to build my career and if, some day, I can be one percent of the legend that these two men are, then I will be very happy!"
The startlist for tomorrow's first Jumping qualifier will be available at this link https://www.rio2016.com/en/equestrian-schedule-and-results
This article sponsored by: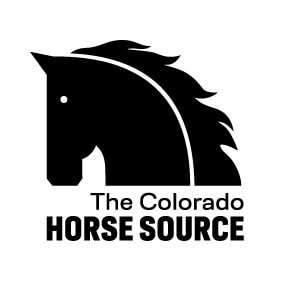 News from the horse industry. Sharing today's information as it happens. The Colorado Horse Source is not responsible for the content of 3rd party submissions.