Choosing a Power Source
by Mark Dangelo
In this fifth installment of building a "green" equestrian facility we talk about the design, management and usage of something near and dear to every horse caregiver—electrons. Yeah, electrons! If you are familiar with the comic strip Fergus the Horse by Jean Abernethy, you can just see the horse's thought bubble from his stall sarcastically praising "The Kid" on the availability of green power to his stall. Our horses look at me with the same incredulous raised lip; they don't care about being green they're only interested in being fed.
Generating green electricity is an important topic, but I'll spare you the complexities of choosing solar, geothermal, low-impact hydro, wind or biomass, when upgrading or designing new agricultural buildings. However, what is key to remember when dealing with real-world tradeoffs and economic realities is that it is best to improve power consumption and distribution when compared with more expensive power generation designs.
When we designed our green facility, we planned for the potential incorporation of three different power sources that provide green benefits: solar, wind and biomass. While I don't have the space to detail all the options and logic we incorporated regarding power generation, we can share with you our macro perspective. We selected those three in priority order due to the climate we live in and the likelihood that they will prove efficient when spread out over a number of years of payback.
In general, we positioned our new barn with one half of all the roof area facing south—we had a total of 1060 square feet pitched on a 30% angle of decline. These roofs were design loaded for not only the 40 inches of snow we get yearly, but also for photoelectric arrays that could be attached to the decking for solar power generation. With solar panels increasing watts generated (due to technology advancements) and prices declining 10% to 30% every few years, we designed for generation but continue to wait on implementation until the cost-per-kilowatt of solar moves closer to power-grid delivered electrons. We also designed for the classic style wind-turbine for those 2-3 months a year where winter winds across open fields yield substantial benefits. The biomass is a third future solution.
Whereas the horses don't care where we get their power from, the paybacks, public good and environmental stewardship are increasing every year as our rural power delivery becomes ever spottier due to aging of our grid facilities (not to mention infrastructural vulnerabilities for natural and human-induced outages). Switching to the more immediate changes that can be made without heavy capital investments (or waiting for government tax breaks), barn and stall consumption can be lowered significantly with the incorporation of current and emerging solutions which include the following:
First, electrical usage from lights. If you can afford them, go LED wherever possible—if not, then choose highly efficient fluorescent with matching cold start capability for your climate.
Second, if you have hot water for horse bathing, install instant hot water heaters to match your estimated per minute output. Make sure you wire, positioning and breakers meet recommended guidelines.
Third, install GFCI circuits and / or outlets anywhere there is dampness or near an animal. We have plug-ins right outside every stall due to the need for heated buckets in the winter time. Each stall is wired separately with their own dedicated circuits—no crossover.
Fourth, if you want heated floors, use geographical solutions matched to your power output (e.g., geothermal, solar) to ensure good distribution, solutions that are not degraded by animal hooves or urine, and which can be serviced without jack-hammering up the concrete floors.
Fifth, ventilation fans should be green certified, high efficiency. We selected industrial fans as compared to residential ones due to their life of use, operating parameters and efficiency to run every day, all day, in the summer months.
Finally, the biggest losing choice in powering your barn is installing a service panel and wiring structure that cannot grow with the new or retrofitted barn. Talk to electrical professionals on this matter and you will hear the same thing—don't underestimate power needs. Larger capacity may be more expensive initially, but the cost to retrofit a few years down the road can be multipliers larger.
Outlined above is our personal approach to dealing with the "mundane" area of power consumption. This area was, however, one of the most complex within the design of a new facility for our large furry critters. Power consumption over the next decade is one of the largest and most dynamic of our country's infrastructural changes as we move from centrally generated and remotely consumed to locally generated and locally consumed especially for rural areas.
Our horses may not worry about where their power comes from, but as their caregiver, I know we are saving money (>30%), we are doing something very responsible, and we are being prudent.
Published in September 2015 Issue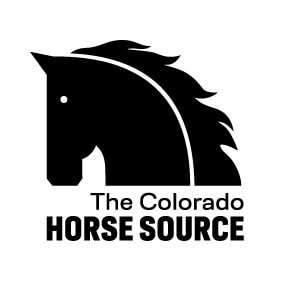 The Colorado Horse Source is an independently owned and operated print and online magazine for horse owners and enthusiasts of all breeds and disciplines in Colorado and surrounding area. Our contemporary editorial columns are predominantly written by experts in the region, covering the care, training, keeping and enjoyment of horses, with an eye to the specific concerns in our region.