A place to turn when all else fails
I'm sitting here in my office, puttering. It's 9:35 AM, I've been up since 4:30 AM and I've still not started on today's project (organizing). I was planning on setting up new file folders for 2016, tackling unopened mail and clearing the decks so I can jump in on the New Year's projects. I just finished up the February issue so I'm a little fried, but elated. It's done! I decided today was the day to get organized so I can find things easier. What's holding me back? 1) I LOVE being organized but I hate to organize, 2) I'm easily distracted: Email, Facebook, phone calls. All these things conspire to stop me from organizing. I'm even writing this blog to avoid tackling the organizational project.
I've always wondered why it's become so difficult for me to stay organized. I love order and strive to have a neat, clean office but somehow it eludes me. I'm done using the excuse of my husband's stroke and dealing with doctor appointments. I had this issue before my husband got sick. Part of it is not being able to say "no" but the biggest distraction in my life is Facebook and email. While it's a necessary evil, it's like dieting, you have to eat to live so you can't quit eating, and you have to learn how to manage it. In order to run my business I need these tools but wow….do they ever take over my time.
When I feel overwhelmed and out of control I turn to my horses or horse people. Wednesday night I drove over to the ranch sorting at the fairgrounds in Lynden. Even though I was horseless it felt good to be around horses and horse people. I just feel like I belong. It always inspires me and gives me a sense of peace that totally relaxes me. Even after a good ride I'm so relaxed it's hard to drive home. Horses just bring out the best in me. It's good therapy.
After a long day there's nothing like a good ride or a little horse time. It just makes the world all better and the day's troubles just seem so much smaller. What is it about these magical beings that take a hold of our hearts and run away with it?
This article sponsored by: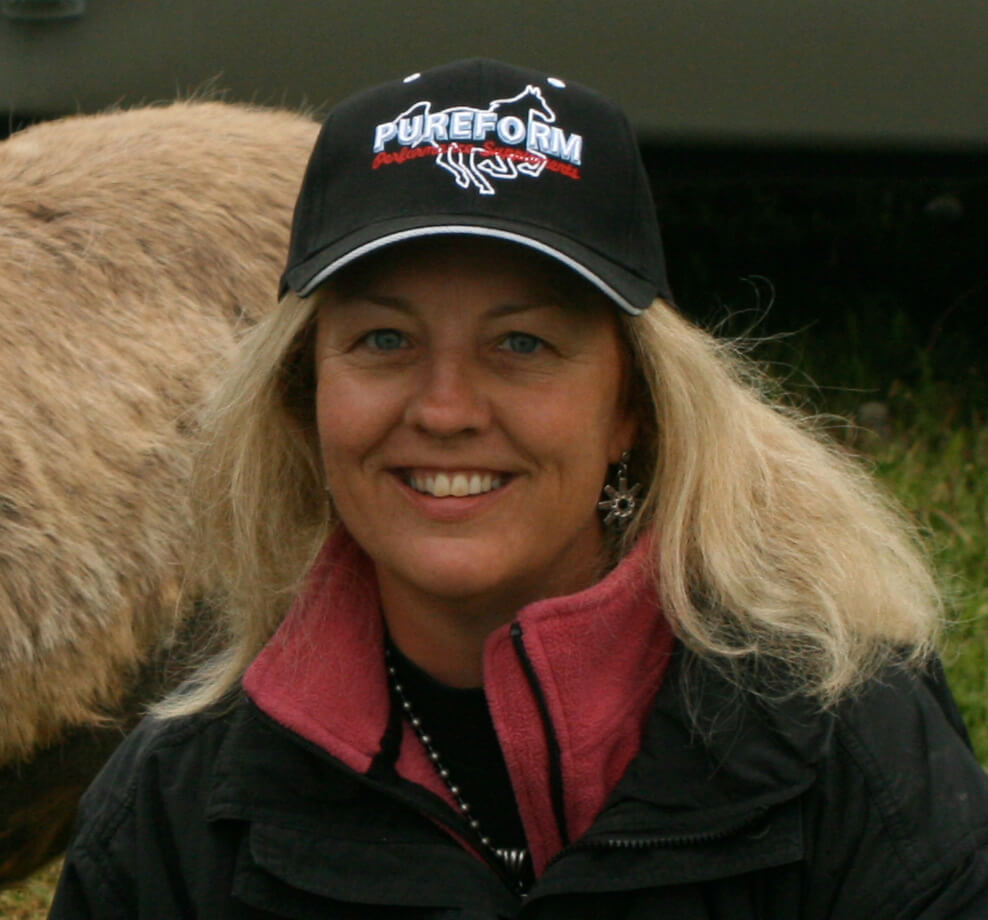 Owner/Publisher Karen's lifelong love of horses began at a very early age when she wore out a couple of rocking horses before convincing her parents to get her the real thing. That ill-tempered bay gelding, Brandy, was a challenge for the young horsewoman, but it drove her ambition to become a horse trainer. After attending Canyonview Equestrian College's Horsemanship Program, Karen realized she needed work that was a little more lucrative than training, so she took a job with Customs Brokerage to pay the bills. There, she discovered an affinity for computers and a talent for creating informative, entertaining newsletters. The Northwest Horse Source began as such a letter in December 1995, with a distribution of 1000 copies for its 12 black and white pages.  Now 25 years later, it's an online magazine and website with a reach of over 10,000 per month and growing! Not bad for the results of one woman's dream to work with horses!
Today, Karen remains involved with every aspect of the magazine and treasures the community of thousands who share a common passion. Now excited to start a version of her original magazine in Colorado!