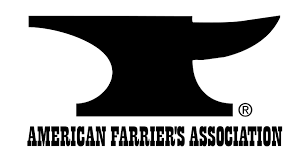 (October 13, 2016 – Lexington, KY)  The American Farrier's Association (AFA) has announced a donation of $10,000 through its Equine Research fund to the Morris Animal Foundation in support of research being conducted by Dr. Alix Bergman, Morris Animal Foundation Fellow, North Carolina State University. In conjunction with the work of Drs. Lauren Schnabel and Matthew Fisher, Dr. Bergman's research is focused upon "developing new culture techniques that will help stem cells avoid detection by the immune system, thereby allowing for safe and efficacious therapy in horses using donor stem cells."  Currently, stem cell treatments are limited by the quality of a patient's cells and the time it takes to culture them, and donor cells are rejected by a horse's immune system if perceived as foreign. A culture technique that would enable donor stem cells to avoid detection as foreign by the recipient's immune system would, in turn, greatly enhance the opportunities for conveniently and effectively utilizing stem cell therapy over what is currently possible.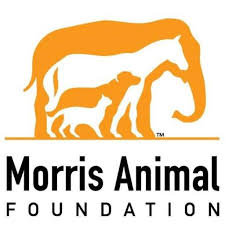 In Dr. Berglund's words: "Stem cell therapies have the potential to improve the outcome of severe and potentially life-ending musculoskeletal diseases in horses, including those of the distal limb and foot. In particular, stem cells have shown promise for the treatment of deep digital flexor tendon lesions associated with navicular syndrome and for the treatment of laminitis." Ideally, however, stem cell therapy should be administered as soon as possible following the time of injury or identification of the initial signs of disease, but since donor cells can be killed by the recipient horse's immune system if perceived as foreign, the use of this promising treatment is currently limited.
Roxanne Davis, Director of Organizational Giving for Morris Animal Foundation, acknowledged the impact of the AFA's grant: "The Foundation is deeply appreciative of the American Farrier's Association's investment in regenerative therapy research which holds great promise for improving the lives of horses. Together, we are advancing equine health by supporting the development of new treatments for devastating diseases and injuries."
The AFA's Equine Research Chairman, Doug Russo, CJF and resident farrier at Iowa State University's School of Veterinary Medicine, directed the review process for selection of this research.
Founded in 1969, the American Farrier's Association is the largest U.S. based organization serving farriers worldwide, and the only U.S. farrier membership association to have an internationally recognized certification program. To learn more: www.americanfarriers.org
Morris Animal Foundation is a global leader in funding scientific studies that advance the health of companion animals, horses and wildlife. Since its founding in 1948, the Foundation has invested over $103 million in more than 2,500 studies that have led to significant breakthroughs in diagnostics, treatments and preventions to benefit animals worldwide. Learn more at www.morrisanimalfoundation.org
This article sponsored by: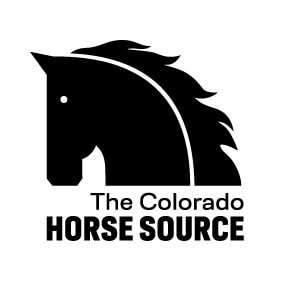 News from the horse industry. Sharing today's information as it happens. The Colorado Horse Source is not responsible for the content of 3rd party submissions.