Fitness and Goal Setting: Get Ready for a New Season
by Brigitte Mackenzie
The excitement of the competition year begins with a fresh set of goals. This season will be approximately the 32nd time I have done this process and it's always a challenge to get started when the weather isn't favorable.
First, it is good to get organized. You can clean and de-clutter your equipment, trailer, and barn, cleaning and repairing your equipment as needed. It is no fun to be rifling through your horse trailer looking for a piece of  equipment only to discover it is still at home in your tack room! The next thing on the agenda is to organize horse and rider fitness.
Horse Fitness
I would like my horses to last an entire season with minimal injury so it's important to start slowly. In my experience, approximately six weeks is the ideal time to get your horse fit and prepared for a competition year.
When choosing a training program I prefer one that is slow and long because it builds up the muscles, stamina, and air progressively. This method is successful because it keeps the horses sound, develops muscles and is reflected in how their bodies look. I do interval training which includes long trotting combined with walks for air recovery. As the horse develops air I slowly add loping circles and do straight stretches either on the rail if I'm indoors or train in a field at interval speeds.
A training week is 6 days with one day off, working horses about 45 minutes each day. I do train slowly, the majority of the time working on positioning, particularly round circles and straight lines. On the assumption that my horse is listening, I will work slowly on the barrel pattern, maybe two-three times each week. I cannot stress enough the importance of a barrel horse understanding what you expect because when you add the pressure of speed a lot changes.
As the horse gets fit and ready to compete it is good to attend local barrel races, do some time-only runs and even pay entry fees for schooling runs. When I get closer to competitions I will make one fast run at home 2-3 days before I plan to compete just to work on timing. This fast run measures where my horse is at and gives me time to correct positioning problems.
Rider Fitness
As a barrel racer it is important to understand the value of keeping fit because of the torque a hard turning horse inflicts on your body. Managing your own weight is a good idea because it does reflect on the clock and is the reason a jockey must always keep a low weight. Keeping fit and managing your weight will keep your competitive timing tight. We all have busy lives and making a commitment to fitness is a time management task at best. Throughout my barrel racing career the greatest mistake I have made over the years is not being fit enough.
Training like a competitive athlete does include diet, even on the days when you are at the show and healthy food is hard to come by. Whatever works for you to enhance your health and fitness will be a benefit to you and your horse as a whole competitor.
Goal Setting
Setting realistic performance goals is important for yourself and your horse. I think it is valuable to set small, achievable goals to ensure success. Initially setting these mini goals builds a foundation, and then you can enhance this by adding in more mini goals that progressively work toward the bigger goal.  Setting your big dream goals is great for the long run, but your day-to-day goals should allow you to focus on improving your mental, physical and emotional skills. Every year I struggle with this, knowing successful outcomes have been when I train day-to-day, always focusing on a solid foundation.
If you can meet the small goals you set, it is easy to stay positive about yourself and your training program. Setting goals in stages can keep you successful. We all want to win and the challenge is patience.    
Next month, I'll cover coaching and how it can mentally motivate you…until next time. 
Published April 2012 Issue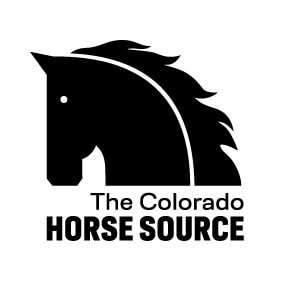 The Colorado Horse Source is an independently owned and operated print and online magazine for horse owners and enthusiasts of all breeds and disciplines in Colorado and surrounding area. Our contemporary editorial columns are predominantly written by experts in the region, covering the care, training, keeping and enjoyment of horses, with an eye to the specific concerns in our region.