(Photo Caption: The Rockmount Ranch Wear flagship store sells everything from their signature snap shirts to housewares, boots, and bolo ties. Visit them in person at Rockmount Ranch Wear, 1626 Wazee St., Denver, Colorado, 80202, or online at rockmount.com.)
This Downtown Denver staple has outfitted the best in the West since 1946.
Steve Weil is the third-generation president of Rockmount Ranch Wear. His grandfather Jack A. Weil, "Papa Jack" founded the business in 1946. Now an international go-to spot for Western wear—especially the brand's signature snap shirts—the business sticks to its core value of, "never selling just the cowboy—we sell the romance of the West," according to Papa Jack.
How and why did you get started in business?
Rockmount Ranch Wear Manufacturing Company was started by my grandfather "Papa Jack" Weil in 1946. He's famous for making the first snap shirts and working as the world's oldest CEO until age 107 years old.
What is your history with horses?
I grew up with horses. My favorite was an Appaloosa I rode in gymkhanas and did many trail rides most of my youth. Today I have a collection of Western saddles spanning over 120 years.
Have you won any special awards or recognition?
I drag my gymkhana trophies out every few years, and then my wife, Wendy, puts them back in the dark.
Describe what sets your product or business apart from the competition?
Rockmount is Denver's own Western fashion inspiration. Rockmount makes shirts for adults and kids, hats, belts and buckles, silk ties and scarves, bolos, bandanas, blankets, and accessories. Much of what we make is made in the USA. Rockmount is worn by rock stars, movie stars, and just good folks. See rockmount.com for our celebrity following and catalog.
See this article in the September/October 2022 online edition:
Colorado Horse Source Magazine's September/October 2022 is HERE!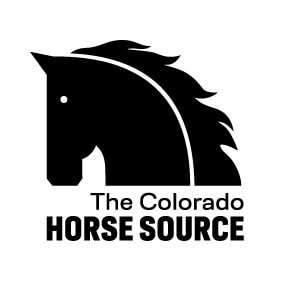 The Colorado Horse Source is an independently owned and operated print and online magazine for horse owners and enthusiasts of all breeds and disciplines in Colorado and surrounding area. Our contemporary editorial columns are predominantly written by experts in the region, covering the care, training, keeping and enjoyment of horses, with an eye to the specific concerns in our region.