Get an Inside Look at the Event All Horse Lovers Anticipate
Provided by Rocky Mountain Horse Expo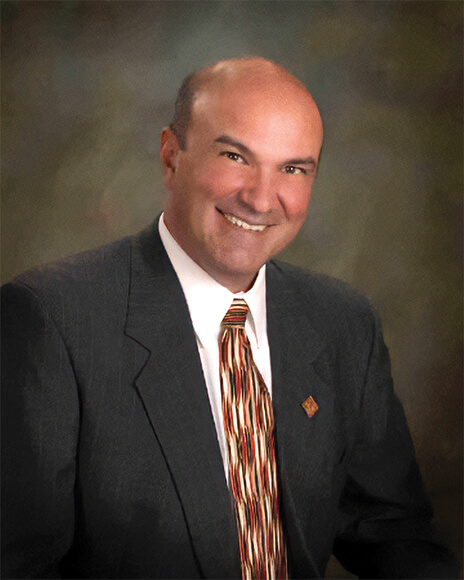 Each spring, equine enthusiasts look forward to the region's most celebrated equine event, The Rocky Mountain Horse Expo, brought to you by The Equine Heritage Foundation, at the National Western Events complex. February 24–26, 2023, horse owners, riders, and enthusiasts can expect exceptional clinics, educational sessions, and demonstrations from top educators.
During the past 31 years, the Rocky Mountain Horse Expo has demonstrated nimble evolution and sustainability, providing networking opportunities, equine health awareness, and training/riding experiences all in one event. We're excited to open our doors to highlight equine services, equipment, tack, and lifestyle retail items on our tradeshow floor, as well as exciting entertainment under the spotlights!
Beginning as the Colorado Horse Fair in 1992, which evolved into the Rocky Mountain Horse Expo 2002, we've worked hard represent the horse industry in our state, while educating horse owners about new opportunities to become involved in our vibrant equine community. The growth transformed the "fair" to a full-blown "expo," expanding to include equine arts, providing advocacy for equines, and promoting the community to those wanting to become more involved with horses.
Today, this expansion has turned into a four-day event, with multiple venues and over 125 activities to experience, creating the ultimate equine experience for all enthusiasts to improve their equestrian skills, providing enormous networking opportunities, and highlighting the joy that horses bring to our lives.
We welcome all to the 2023 Rocky Mountain Horse Expo, brought to you by The Equine Heritage Foundation. All information is on our website, coloradohorsecouncil.com/rmhe.
Sincerely,
Bill Scebbi
Rocky Mountain Horse Expo CEO/Executive Director
---
Can't-Miss Clinicians
Don't Skip a Single One of These Talented Clinicians Presenting at RMHE
Over the course of the four-day Rocky Mountain Horse Expo, brought to you by The Equine Heritage Foundation, you'll have the opportunity to learn from many clinicians. Here are a few of the highlighted educators, with more to be announced on the website at coloradohorsecouncil.com/rmhe/
Van Hargis is dedicated to educating, motivating, inspiring, and entertaining horse enthusiasts through superior horsemanship and incredible speaking skills. Though Van loves horses, he loves people more and is grateful to the horse for affording him the opportunity to share experiences with so many people.
---
Lyn Ringrose-Moe Lyn travels internationally, helping riders and horses achieve their goals while maintaining a kind, gentle approach. Lyn believes that Cowboy Dressage can benefit any horse/rider participating in any discipline, as the focus is on tactful horsemanship and harmony between the horse and rider.
---
Cody Harrison's knowledge and understanding of equine development and biomechanics allows him to work with horses of all ages and disciplines. Cody believes that as a horse trainer and horse owner, we must always work toward better the health, fitness, and longevity of our horse's life and career.
---
Robert Eversole, "The TrailMeister," Owns and operates the largest guide to horse trails and horse camps in the world, trailmeister.com, which offers free trail and trailhead information, trail maps, and much more to help outdoor enthusiasts experience the joys of trail riding.
---
Joe Cummings is a 38-year veteran of law enforcement and current full-time police sergeant who supervises his agency's mounted patrol unit. He's a mounted police instructor and trainer and conducts training for local police agencies and civilians domestically and internationally.
---
Dr. Janet Varhus is a holistic veterinarian in Colorado. A graduate of Iowa State College of Veterinary medicine, she started her professional life in rural Utah, which taught her if she didn't know something, she just needed to learn more or try something new. Her journey into Integrative practice came with her own health issues and then with her horses.
---
Eric Paul Ziegler admits he came later to horses than many riders. In the 90s, while a history grad student, he began working with horses in the classical tradition, reading scholars such as Xenophon, de la Guérinière, Beaudant, and Oliveira, and then Dorrance, Hunt, and Brannaman. He then began to merge my academic and equestrian lives and found them a perfect match.
---
Mike Brashear found horses to be a source of comfort from a young age, which in turn made him want to search for ways to do something good for them. He believes the horse is the greatest teacher of all, and his passion has allowed him to professionally train horses, and to help people with their horses, for the last 30 years.
---
Jennifer Bauer is an internationally known gaited horse clinician. She apprenticed with Larry Whitesell of Whitesell Gaited Horsemanship for five years before starting her own business. Jennifer conducts clinics around the country and Canada, as well as private clinics for people with gaited horses, focusing on equitation and gaited horse problems and issues.
---
West Taylor dedicates his life to communicating with and training wild horses. He practices and teaches the profoundly effective, science-based horsemanship that will unlock nearly any horse and any rider. He starts wild horses for Heroes & Horses, which inspires veterans to move beyond the difficulties experienced from years of war, towards a life of restoration and hope.
---
Alecz Adams is the president and director of equine operations at 10th Mountain Equine and trainer at Alecz Adams Horse and Rider Training. She's worked professionally with horses for over 30 years. Alecz published the book Mindful Horseback Riding, and teaches from her book as well as traditional riding and driving disciplines.
---
Madison Seamans has worked in the horse industry for more than 50 years—as a trainer, shoer, farm manager, post-graduate college instructor, hay hauler, stall mucker, and fence re-builder, as well as being a practicing equine veterinarian 37 years. He's also the author of Never Trust a Sneaky Pony….and Other Things They Did Not Teach Me in Vet School.
---
Fort Carson Mounted Color Guard participates in everything from the most mundane of missions to the extreme intensity of a cavalry charge. There are many horses that can jump, and many that can be shot off of, but there aren't many that can do both at the same time and then be asked to safely participate in a parade or stand completely still for a military ceremony!
---
Abby Pacheco is the owner and trainer of Heart 2 Horse Training, offering horse training, riding lessons, and equine massage therapy. Abby is a graduate of the equine program at Arapahoe Community College. She has a foundation of Western horsemanship and training in the Vaquero tradition. She focuses on finding and maintaining softness, connection, and balance.
---
The Horse Guru Michael Gascon is a fifth-generation, world-renowned horse trainer who's taking the equine industry by storm! He's known for training the untrainable, riding the unridable, and doing the impossible with horses all around the world, as well as being a champion colt starter.
See this article in the November/December 2022 online edition:
Colorado Horse Source Magazine's January/February 2023 Issue is HERE!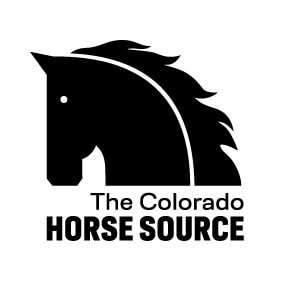 The Colorado Horse Source is an independently owned and operated print and online magazine for horse owners and enthusiasts of all breeds and disciplines in Colorado and surrounding area. Our contemporary editorial columns are predominantly written by experts in the region, covering the care, training, keeping and enjoyment of horses, with an eye to the specific concerns in our region.