Auburn, Wash. – Emerald Downs Racetrack & Casino begins a new era Saturday when live racing begins with a seven-race program followed by an opening night fireworks show. First post is 5 p.m.
The 70-day season features 32 stakes worth an aggregate $1.7 million including the 82nd running of the $200,000 Longacres Mile (G3) on Sunday, August 13.
The 2017 season also marks the opening of a completely remodeled 5th floor that includes 15 card tables, sports bar, deluxe simulcast area and café. The Clubhouse Casino is open 10 a.m. to 2 a.m. seven days a week, including late night racing from Japan, Hong Kong, Australia, Los Alamitos and Cal Expo Harness.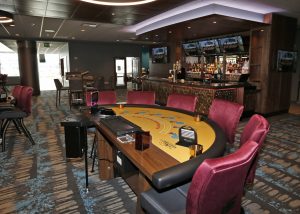 "In addition to playing their favorite table games, guests can wager on horse racing from around the world," said Emerald downs Racetrack & Casino President Phil Ziegler. "The entire 5th floor is amazing."On the racetrack, jockey Rocco Bowen is back to defend his 2016 riding title. A 27-year-old native of Barbados, Bowen won 110 races here in 2016—40 better than runner-up Leslie Mawing—but said he takes nothing for granted in 2017.
"It's great to be the defending champion, but we're all starting off level," Bowen said. "We all have zero wins on opening day."
Bowen, who said his goal is to be a top rider in Southern California, enjoyed a successful stint this winter at Golden Gate Fields, cracking the top five with 23 wins before heading north to prepare for Emerald Downs.
Blaine Wright, who posted an exceptional 28.6 win percentage in 2016, is back to defend his training title. Wright won 39 races last year to dethrone three-time defending champion Jeff Metz and five-time Emerald Downs champion Frank Lucarelli, who tied for second at 37 wins each.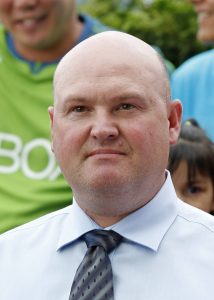 Tim McCanna, No. 1 all-time with 920 wins at Emerald Downs, also has a string of runners here, as do Lucarelli (No. 2 all-time with 874), Howard Belvoir (No. 3, 717), Doris Harwood (No. 5, 525), Roy Lumm (No. 6, 418), Dan Markle (No. 8, 351) and Tom Wenzel (No. 10, 349).
Top returning horses include 2016 triple stakes winners Barkley and So Lucky, the former a top contender for this year's Longacres Mile and the latter a prime candidate in the 3-year-old stakes series.
Other returnees include Blazinbeauty, a 3-year-old filly who defeated males while knocking So Lucky from the undefeated ranks in the Gottstein Futurity, and He's Cagey, a 7-year-old that led the meet with six wins and was voted Top Claimer.
The $50,000 Seattle Stakes for 3-year-old fillies at six furlongs is the meet's first stakes on Sunday, May 7.
Regular first post is 2 p.m. Saturdays, Sundays and holidays, and 6:30 p.m. on Fridays (beginning April 21). Saturday night racing returns in July with 6:30 p.m. posts on July 8, 15, 22 and 29. And the annual Fireworks Spectacular features a 5 p.m. post on Monday, July 3.
This article sponsored by: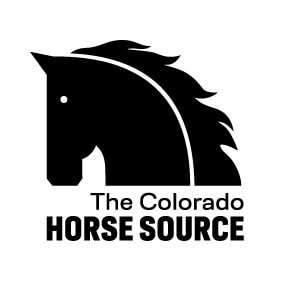 News from the horse industry. Sharing today's information as it happens. The Colorado Horse Source is not responsible for the content of 3rd party submissions.