Plan—and Practice—for the Unexpected and Stay Safe
by Leigh Goodison-Grieve
It's been said, 'It's not where you go, it's what happens.' However, planning for emergencies in advance will help keep you and your horse safe while hauling. It's a good idea to plan your trip carefully and carry an up to date GPS. You should know the terrain you'll be covering, and make others aware of where you'll be traveling because cell phones will not show your location when calling 911. Never be in a rush! And it's always preferable to travel with a buddy who can act as a navigator so you can focus on the driving, or be a back up driver.
Recently, a client had been towing his horse trailer when the brakes began locking intermittently. When he turned onto the freeway he noticed that smoke was pouring from the rear wheels. Because we didn't know what the problem was without seeing the trailer, we advised him to unplug the cord end that connects to the truck. As he would now not have lights or trailer brakes, we suggested he call someone who could drive behind the trailer with their emergency flashing lights on so he would be seen and not get hit from behind.
Fortunately, this person (who was not hauling horses) noticed the smoke before he pulled onto the busy freeway where he would have accelerated to 60 mph and the grease and friction could ultimately have started a fire. Had this happened he would have needed an ABC rated fire extinguisher, wheel chocks so he could unhitch the truck from the trailer, and reflective triangles or flares to warn oncoming motorists. If, however, there had been horses in the trailer, it would have been an entirely different scenario.
You should know how to properly use a fire extinguisher and have all your emergency supplies at hand BEFORE you head out on the road. The following steps are what we recommend to keep you and your horses safe in the event of an emergency:
Once you notice something wrong with your tow vehicle, trailer or horses, pull over as soon as it is safe, and in as safe and well-lit a spot as possible. You should always be traveling in the right hand lane. Turn on your emergency flashers, which will turn on the flashing lights of the trailer if the wiring hasn't burned up. If all your emergency equipment is in your tack room, you may not be able to access it in an emergency, which is why we recommend carrying the following supplies in your tow vehicle, accessible from the passenger side. These should include:
Reflective vest

Reflective triangles

Wheel chocks (rubber is preferred as plastic may slip)

Trailer-Aid or other brand chocks, for changing tires. (carry two)

ABC rated fire extinguishers (carry more than one and have them inspected annually)

Flashlights with extra batteries (LED lights are preferred)

US Rider membership (www.usrider.org–AAA is good but they will not haul horses)

Knife for cutting ropes in case of emergency (serrated is preferred)

Spare halters and lead ropes

First aid kits: one for equines, one for humans

First, put on the reflective vest, carrying your reflective triangles in front of you as you approach the rear of the trailer. Chock the wheels on the non-traffic side. Place one triangle a few feet behind the trailer on the traffic side, then continue with another triangle approximately 50 feet back behind the trailer, tapering toward the shoulder side of the road as you use them up. Never get between the trailer and the tow vehicle in case you are hit from behind.
Assess the situation quickly. If there is smoke, immediately call 911! Then get out your ABC rated fire extinguisher. ABC fire extinguishers are appropriate for all types of fires. If there is fire, try to control it ONLY if it is safe for you to do so. Once the fire has been extinguished and it's safe and you have assistance, remove the horses and lead them to a safe distance away from traffic. Never enter the trailer with horses! They may panic and severely injure you.
If it is safe to leave the horses in the trailer, then you should be able to assess what the problem might be and if you need to call a tow company. It is useful to have their numbers programmed into your cell phone, along with ICE (in case of emergency) numbers for easy access as cards are easy to lose or misplace. We also recommend having a 'buddy list' of phone numbers if you are traveling a significant distance from home, i.e., horse club members in other states who might be able to assist you and your horses.
Another new service available for motorists is TowPal. When someone notices a reason to alert a driver towing a TowPal-covered trailer, they call the 1-800 number on the sign on the rear of the trailer, enter the unique 6 digit pin and leave a message, i.e., 'smoke is coming from rear wheels.' The message is saved and relayed to the driver of the vehicle within 20 second (www. Towpal.com).
If the situation is completely beyond your control, get yourself to a safe place off the road, well away from both vehicles while you call 911. It's dangerous enough being in a situation such as this in the day time. At night the risk of injuries during breakdowns increases exponentially. Remember how you practiced fire drills in school? Rehearsing what to do in a breakdown can keep you—and your horses—safe if it happens for real. It is highly recommended that you practice a safety and emergency routine before ever leaving home.
Leigh Goodison-Grieve is the author of The Horse Trailer Owner's Manual (also available for Kindle) and the producer of the DVDs Horse Trailers: 101 and The Secret Lives of Horse Trailers: Classroom Edition. Her articles have appeared in Western Horsemen, The Northwest Horse Source, Northwest Rider and many more. She and her partner David Bodin, "The Horse Trailer Guru," give horse trailer safety, maintenance and repair seminars at expos and other events across North America. To learn more about horse trailers visit www.handyrider.com*
*This link was no longer active at the time this article was added to the website in 2018.
Published September 2013 Issue
This article sponsored by: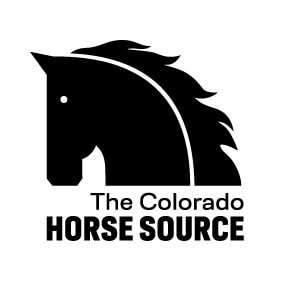 The Colorado Horse Source is an independently owned and operated print and online magazine for horse owners and enthusiasts of all breeds and disciplines in Colorado and surrounding area. Our contemporary editorial columns are predominantly written by experts in the region, covering the care, training, keeping and enjoyment of horses, with an eye to the specific concerns in our region.