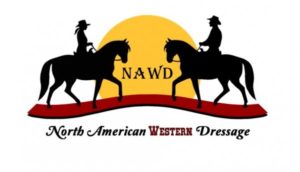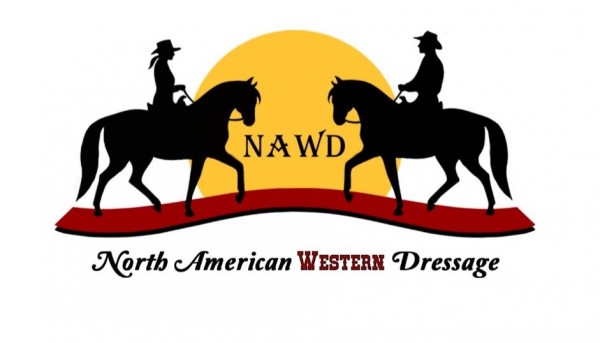 Though cute and cuddly, miniature horses are great pasture art—but what else can you do with them? Stacey Gorman of Wisconsin has found a fun, challenging way to develop a deeper connection with her small partner "Dunnit" through North American Western Dressage's innovative "Six Feet on the Ground" in-hand training program.
Designed for horses of all sizes, ages and breeds, Six Feet on the Ground tests the connection between horse and handler as their perform various skills in-hand, from leading to turns on the forehand and hindquarters to lunging circles.
When Stacey first bought Dunnit, the 4-year-old stallion was untrained and lacked basic handling skills. After gelding her new project and giving him a few months to settle in, Stacey started working with the small-but-spunky horse.
"The NAWD Six Feet on the Ground tests gave me great help in taming the wild beast," Stacey said. "At first, Dunnit could not stand anyone or anything along his right side: he would rear up and twist and even flipped over. He didn't know how to lunge and would circle and make the fastest turns.
"Training Dunnit can be compared to training an unbroke horse; when we as people can muscle them into things, we have to be extra careful. NAWD grounds tests helped to make sure I incorporated both sides of the horse into my training. A big struggle with a mini compared to a full-size horse was just walking itself. My walking pace was his trotting pace. I had to remember to slow down and give him a fair, comfortable chance. The turn on the forehand or turn on the haunches is different too, as I need to bend over to tap Dunnit to move his hind end or shoulders."
In just a few months, Stacey began seeing visible progress in Dunnit's training and overall personality.
"He trusts us and is now extremely loving and likes to get out and do his work. The NAWD ground tests start at an easy level, which we needed. This training also helped to make it possible for my husband—not a show guy—to want to show his mini, and he did in his first open show last month. Dunnit was well behaved and seemed a bit better equipped in all-around handling than some of the other show minis," Stacey said. "I hope Dunnit and I can encourage other mini owners to give NAWD Six Feet on the Ground tests a try. I'm sure the long-reining tests would be a great tool for minis as well."
NAWD Executive Director Jen Johnson encourages all horses and owners to give NAWD program a try.
"Our Six Feet on the Ground program continues to grow in popularity as an avenue to improve your relationship on the ground. It is great for all horses, but especially useful for horses that are not able to be ridden due to age, injury or size," Jen said. "Miniature horses are fantastic, but sometimes owners have difficulty finding venues that allow them to test their skills.  We are pleased that we can serve this area of horsemanship that is often overlooked and give these minis a place to show off their skills."
Learn more about NAWD and the Six Feet on the Ground program at northamericanwesterndressage.com/ride/six-feet-on-the-ground.
About North American Western Dressage
North American Western Dressage (NAWD) is a non-profit organization dedicated to educating horse enthusiasts about the universal benefits of Western dressage and providing fun, affordable ways to participate in this popular new sport. NAWD offers a variety of programs as well as virtual coaching and showing opportunities, achievement awards and more. Learn more about NAWD at nawdhorse.org and at facebook.com/WesternDressageNAWD.
This article sponsored by: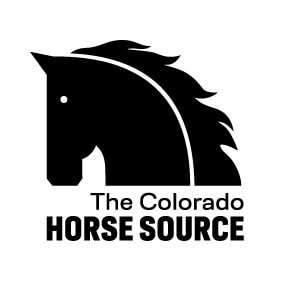 News from the horse industry. Sharing today's information as it happens. The Colorado Horse Source is not responsible for the content of 3rd party submissions.