Public is Invited to Attend June 29
DILLON, Mont. (June 21, 2016) – Pima Medical Institute's Dillon, Mont., campus will host an open house on June 29 from 9 a.m. to 7 p.m. to introduce its veterinary assistant and veterinary technician programs.
The public is encouraged to stop by for tours and potential students are welcome to meet with admissions and financial aid representatives to find out about enrolling. Current students will also be on hand to talk to anyone interested in the programs.
Pima Medical offers the veterinary assistant certificate and veterinary technician associate degree programs in Dillon. The programs' classrooms and labs are located on the University of Montana Western's campus.
Curriculum focuses on hands-on work caring for domestic animals, livestock and even exotic animals. Over the programs' 18-month period, students learn animal behavior, care, surgical assisting, laboratory testing and nursing procedures. Veterinary technicians that graduate are qualified to work closely with veterinarians in the areas of surgery, lab procedures and radiography.
The first cohort of students began class in November of 2015 through a collaboration between Pima Medical and the University of Montana Western. They will officially earn their veterinary assistant certificates on June 24, with a ceremony to begin at 1 p.m. at Beier Auditorium on the university's campus. Nine of the 11 graduates have already begun the veterinary technician program, and will graduate in May of 2017.
The following students will be graduating June 24 with their veterinary assistant certificates:

Caelan Colyer, Poulsbo, Wash.
Madison Cooper, Great Falls, Mont.
Kayci Davis, Snoqualmie, Wash.
Kyleen Elpel, Great Falls, Mont.
Sydney Greenslade, Butte, Mont.
Jessica Guisbert, Dillon, Mont.
Kammie Henry, Helena, Mont.
Ashley Lind, Missoula, Mont.
Mikayla Murchison, Cove, Ore.
Jessica Shea, Hillsboro, Ore.
Megan Taylor, Butte, Mont.
If you would like to attend open house, please RSVP online at http://pmi.edu/DillonOpenHouse. The campus is located at 434 E. Poindexter St., Dillon, Montana, 59725.
For more information about the veterinary assistant and veterinary technician programs at Pima Medical's Dillon campus, visit online at http://pmi.edu/Locations/Montana/Dillon.
About Pima Medical Institute
Pima Medical Institute is a private, accredited school dedicated to provide students classroom studies paired with real-world training at medical facilities. Established in 1972, Pima Medical Institute helps students become career ready, focusing exclusively on health care professions, including medical, dental, veterinary and nursing fields. Curriculum includes certificate, associate degree and bachelor's degree programs, ranging from nursing, medical assistant and radiology technician to veterinary assistant and dental hygienist.
Pima Medical Institute operates 16 campuses as well as an online division. The medical career college has a presence in eight western states with ground locations in Albuquerque, N.M.; Tucson, Phoenix and Mesa, Ariz.; Denver and Colorado Springs, Colo.; Seattle and Renton, Wash.; Las Vegas, N.V.; Houston and El Paso, Texas; Chula Vista, Calif.; and Dillon, Mont. For more information and a complete list of programs offered at each campus, visit pmi.edu or call 1-888-442-5998.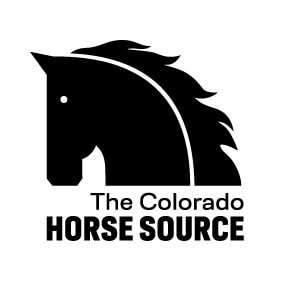 News from the horse industry. Sharing today's information as it happens. The Colorado Horse Source is not responsible for the content of 3rd party submissions.