30 Miles of Great Trails Near Medford, Oregon
by Robert Eversole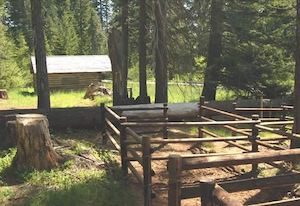 Towering forests, alpine meadows, ponds, and over 30 miles of great trails await horse riders and campers at the Willow Prairie Horse Camp in Southwestern Oregon.
Located a few miles southwest of Mt. McLoughlin, the Willow Prairie Horse Camp sits next to its namesake meadow in the Rogue River-Siskiyou National Forest. The meadow hosts a series of wetland areas and a few shallow beaver ponds. In addition to the humans and equines that visit the area, regular homesteaders are ducks and geese amongst a myriad of waterfowl living in the wetlands. Forest denizens include coyotes, deer, elk, and bear. Regarding the area's bear and coyote population – a clean camp won't attract them and will help keep your camp adventures much more manageable!
The camp's elevation of 4,400 feet means that spring and summer arrive here just a little later than camps at lower elevations and latitudes. Depending upon the severity of the winter it's not unheard of to have traces of snow in the campground well into June.
Horse campers pulling into Willow Prairie will find 10 well-appointed campsites each with sturdy log corrals, fire pit, and picnic table. Shared amenities include potable well water, troughs for horse water, vault toilets, and a designated manure trailer for equine waste. A campground host is usually in camp during the heaviest usage period from Memorial Day to Labor Day to collect camp fees, answer questions, and generally keep the camp running smoothly. As the abundance of amenities and the presence of a campground host confirms, Willow Prairie is a very popular destination point for horse riders and campers. Reservations are encouraged!
For campers wanting an extra special experience during their stay at Willow Prairie, the historic Willow Prairie Guard Station, a rustic one-room log cabin at the edge of the meadow, is available for rent. Built in 1924, it offers only the bare necessities, but in a beautiful and secluded setting.
Willow Prairie's trails are well maintained, scenic, and a pleasure to ride. They tend to be rocky in places so shoes or boots are recommended. Spring riders will encounter many water obstacles while visitors later in the year will find a drier environment (and more people).
Other trails easily accessed from camp are the Willow Lake and Rye Springs systems which allow riders miles of riding opportunities.
Until next month, for more information on these and other equestrian riding destinations throughout the U.S. please visit www.TrailMeister.com, your source for the straight scoop on horse trails and horse camps.
Originally Published February 2017 Issue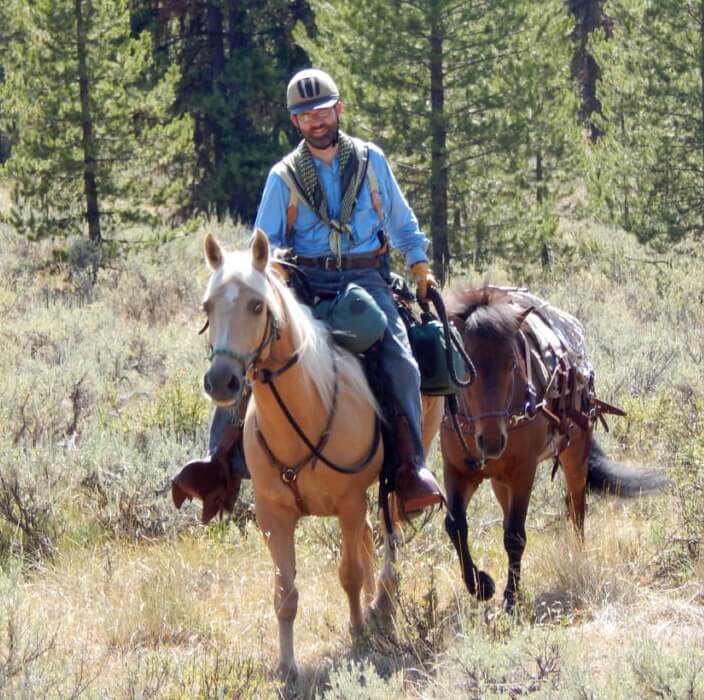 Robert Eversole, "the trail meister," owns www.TrailMeister.com, the largest database of horse riding and camping areas in the U.S. with free trail and trailhead information, trail maps, and much more to help horse enthusiasts experience the joys of trail riding. Robert is a registered riding instructor with PATH International, a mounted search and rescue team member, and a U.S. Marine who has served on the board of the Backcountry Horsemen of Washington (BCHW). He is enjoying his new career helping fellow trail riders stay found and safe on the trail. When not on the trail, The Trail Meister resides near Spokane, WA and teaches land navigation to a wide variety of outdoor groups across the nation. For North America's largest horse trail and camping directory, trail tips, and more, visit www.TrailMeister.com.