Heart 2 Horse Allows This Western Trainer to Combine Her Expertise in Equine Massage Therapy With a Vibrant Training Business
What's your name, and where do you train horses?
My name is Abby Pacheco and I train horses at Heart 2 Horse in Colorado Springs. I've been in business for seven years.
What's your training specialty?
I mostly work with Western horses of all breeds, including gaited and draft horses, but mostly Quarter Horses. I train for Western performance events, mountain trail/trail riding, and barrel racing and I start colts.
What are the goals for your business?
My main goal is to build or move to a larger facility. My training business continues to grow, and I'm finding that I need more space for horses coming in for training. I'm working toward expanding my facility to allow for more horses in for training.
Another way expanding my facility will help me grow and contribute to the horse world is my intern program. I'm very passionate about teaching and sharing my knowledge with others. I'd like to expand my intern program to allow for more horse training enthusiasts to learn from me. The more horses I have in training, the more I'm able to teach.
Lastly, I'd like to expand my equine rehab program. In addition to training and lessons, I'm skilled in equine bodywork. I offer equine massage and KT taping, which only covers a portion of rehab. Physical therapy and working a horse for specific needs is the other portion. My knowledge and training in equine movement, biomechanics, and anatomy allow me the skills to do this.
What accomplishments are you most proud of?
I'm a graduate of the Arapahoe Community College equine program and I have an equine massage therapy certification. I'm also a board member for Arapahoe Community College's equine program, an AQHA member, and participate in the Pink Buckle Barrel Race.
What's your training philosophy?
I have a foundation of training in Western horsemanship and the vaquero training tradition. I have a lot of training in other areas, but I consider this the baseline of my training program. I train heavy on the groundwork side, especially as I'm getting to know a horse. The round pen is a huge part of my training program. I feel that's the best place to create a connection and develop trust with a horse. From a foundation of groundwork, I expand into riding. Under saddle I can communicate specifically and work with a horse to develop softness, balance, and collection. These three things are the essence of horse training and riding. If you're missing one of them, your horse is unable to understand your communication. These things are mental and physical hurdles that are worked through with each individual horse. I take the time to learn each horse's personality, strengths, fears, and work ethic so I can best communicate with them. Every horse is different and must be treated as such.
What are some of your goals in training horses?
I enjoy showing and competing. I have a variety of horses of my own, and I enjoy having the opportunity to work toward a show or event with each one. I enjoy having fun on my own horses! After all, that's why we all have horses—to enjoy them and have a little fun. In addition to a laidback event, a weekend mountain ride, or simply a ride around the property, I have my own goals to accomplish. I want to learn from my horses and let them teach me how I can improve. I enjoy a challenge! Currently I have a barrel racing futurity colt. Training can be challenging, but the accomplishments are rewarding. I continue to learn from other equine professionals to expand my knowledge and continue my horse training education. I believe every trainer of any level can continue learning and growing. I don't know everything and I never will, but I want to continue learning all that I can. This lets me understand the horse better and give them the best possible life I can.
Find Out More
Facebook: @heart2horsetraining
Email: [email protected]
Phone: 303-332-9701
See this article in the January/February 2023 online edition:
January/February 2023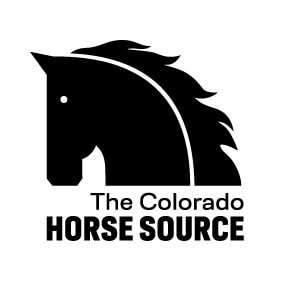 The Colorado Horse Source is an independently owned and operated print and online magazine for horse owners and enthusiasts of all breeds and disciplines in Colorado and surrounding area. Our contemporary editorial columns are predominantly written by experts in the region, covering the care, training, keeping and enjoyment of horses, with an eye to the specific concerns in our region.